Diskdigger retrieves data and multimedia on storage devices, removable devices, SSD and HDD. User can select between two search modes: Dig Deep and Dig Deeper.
The app is available for Windows, Linux, Mac OS and Android (mobile version). In this review we are talking about the desktop version of Diskdigger.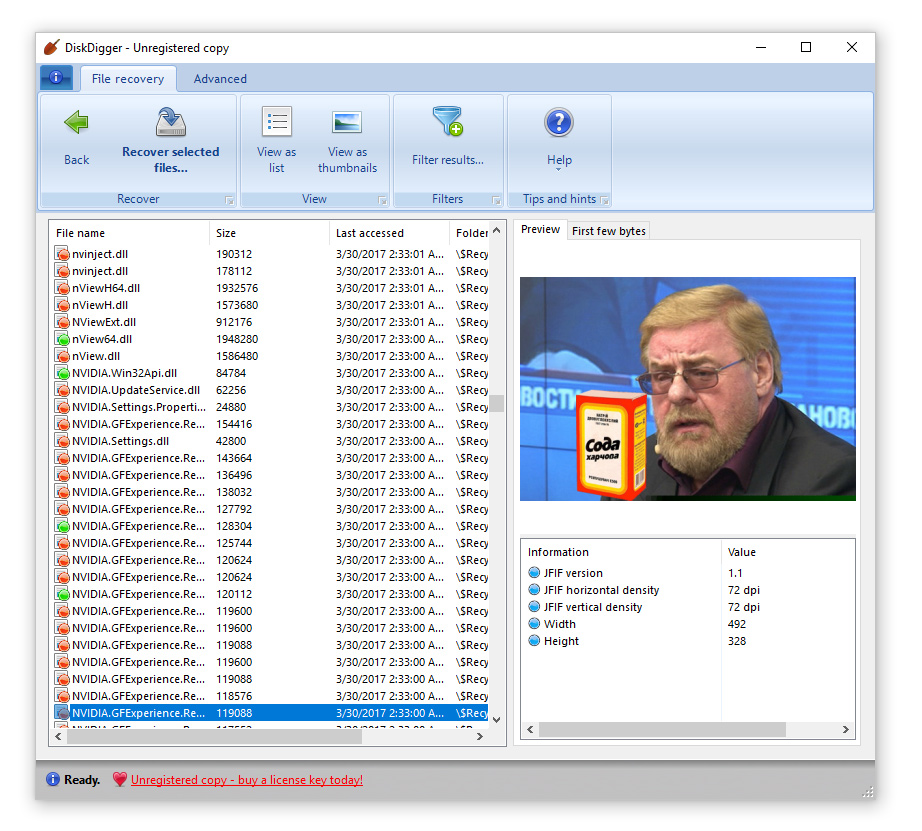 Recovery features of Diskdigger; 2 modes for the search of deleted data
1) Dig Deep
is perfect to search and retrieve the files which are marked as deleted but remain in the file table
is applicable for the files deleted just recently or after quick formatting
allows quick recovery of similar files without scanning taking a long time
is good for retrieving most audio, video and image formats
scans only FAT, exFAT and NTFS file formats.
2) Dig Deeper
a deeper scan variant which helps to rescue the data in extreme cases
data gets recovered byte by byte; you don't have to specify file format, name and storage path
this scan mode works with any discs and removable storage devices regardless of the file system
searches for only certain formats on USB sticks, SD cards, Logical and Physical discs. The website of Diskdigger provides a list of formats supported by the app, including Photos and Images, Documents, Audio and Video, Archives, etc.
scanning takes longer than in Dig Deep on the drives over 1TB (which is not really crucial for SD cards and USB flash drives of small size).
Other features of Diskdigger
user-friendly Preview of search results in the form of a simple list or thumbnails (for documents, photo and video files)

the app is suitable for recovery from memory cards as it recovers EXIF data (which is crucial in retrieving photos and images)
allows scanning on virtual drives VHD and VDI (Scan disk image option)
selective scan of a specified disk or folder from where you deleted your files
Where you can download Diskdigger for Windows
The best way to download the app for desktop computer is from the developer's website. Diskdigger is completely free to download for personal use; it has no limits to what files you can save as well as to the volume of recovered data.
To support the project we'd suggest buying license key for DiskDigger; the registration cost is $14.99.