Useful programs for removing ads on lock screen on Samsung Galaxy S7, S8, Note 8, etc.
What could be more annoying and intrusive for a user than lock screen ads? For unknown reasons, it appears when you tap on your device touchscreen. It's not that easy to remove a pop-up banner, as much as to track down the reason for it among all Android system apps.
The most unpleasant thing is that a so called virus-extortionists can be the cause of it and it's trying to get on mobile device users' nerves. This nasty virus claims money for switching off advertising on your lock screen. If you don't agree on doing it,
pop-up windows with ads will keep on appearing on your screen, making it impossible to use a mobile gadget,
when you unlock your screen an advertising will appear (pop-up windows and windows with a banner),
advertising will be displayed on the entire screen of your smartphone or tablet,
banners will be displayed in the system apps and the apps you've installed, for example, in Chrome browser.
In this guide we're going to help you to detect the virus and we will share our knowledge on how to remove ads on Android on your own. Well, almost on your own. You'll need some special programs to assist you.
The contents:
Installing a firewall ad blocker for Android
One of the best ways to get ads off phone is to install a firewall.
A firewall is a special  OS plugin which controls access of your apps to the Internet. Usually, all advertising and virus files are downloaded from the Internet, therefore the firewall can help to identify the saboteur and block it. And in general, the firewall is useful for protecting you phone from being infected.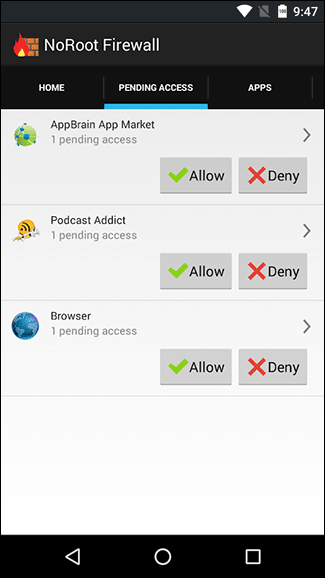 First of all, we suggest you installing NoRoot Firewall. With this app help you can flexibly control Internet access of all your installed apps and successfully block advertisement.
Track via NoRoot Firewall log programs that have Internet access and block them if needed. Also via this log you can check if any files have been downloaded or any ads have been shown without your consent.
Deleting advertising apps
There are other ways of disabling fake lock screen on your tablet. The easiest way is to uninstall the app which causes ads to pop up after figuring out which one it is on your own.
How can you do it:
1. Remember, when did the advertisement appear for the first time on your lock screen.
2. Download and install CCleaner app:
3. Via CCleaner file manager find out what programs were installed in a specified period of time and uninstall them.
4. If there are also unused or unnecessary apps among them, it's better to uninstall them too.
Note. If you're using a free version of any Android app, it may display advertisement too. It's not a virus, it's just the way its developers can monetize the app and you can pay for your free version. To switch off the banners you have to purchase the full, i.e. the paid version of the program. You're the one to decide whether to do it or not.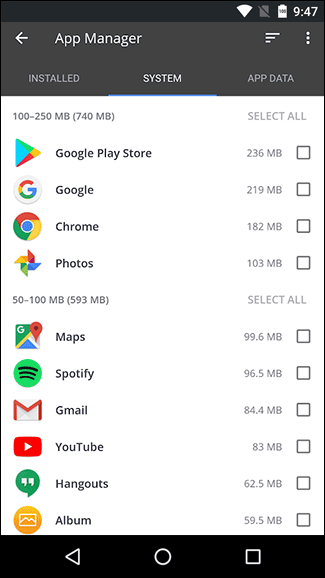 A general method: checking your phone with an antivirus
Another proven method of how to remove ads from lock screen is to get rid of viruses. There are a lot of antiviruses designed especially for Android OS and one of the best ones is a mobile antivirus Dr. Web for Android.
1. Download and install Dr. Web Lite version (it consumes less memory with the same efficiency level):
2. Launch the scanning process by specifying for search all the storage spaces of your mobile device.
3. Dr. Web will detect and put in quarantine all the infected files, even those that can't be deleted in an ordinary way and are recognized as system apps.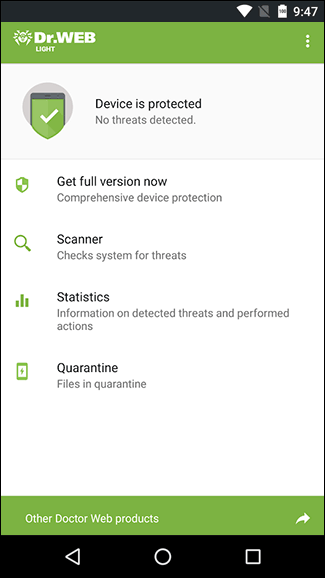 In many cases checking for viruses allows you to quickly remove ads on lock screen on Android, as well as perform a comprehensive examination of your phone for virus threats including Trojans, keyloggers and malware.
Advice. Be sure to install a root manager for Android
The authors of all guides on how to remove ads from your phone/tablet assume that you have a full access to Android file system (exactly where advertising viruses and infected apps are often hiding).
Therefore, root-rights are required for proper operation of almost any antivirus app. Read here how to enable them - https://howtorecover.me/best-programs-getting-root-privileges-android-review.
Performing a Hard Reset
If apps uninstallers, firewall and virus scanners don't manage to help you, the only left option is a Hard Reset. Resetting your device to factory settings is, perhaps, the most reliable way to get rid of ads showing up on Android. And you should also take into account the fact that it's a safe and quick option, even though it requires preparation.
Important! You have to make a backup copy of your data and only after that proceed to resetting.
After a Hard Reset your mobile device will have its initial software and memory status, hence it will have no viruses. All user data (SMS, photo, contacts and etc.) stored on your device memory will also be erased.
You can find the information on how to perform a Hard Reset on your particular device on different forums. The risk of screwing up your device and turning it into a "brick" (a failed state) is quite low, if you carefully follow the instructions on resetting given by experienced users.
"I didn't manage to remove ads from the lock screen"
If all the mentioned above methods fail to remove Android ads on lock screen, keep on digging into the problem. More specifically, we suggest you reading our long guide on [How to remove ads on Android], you can ask questions via the contact form.
We hope you'll succeed in getting rid of annoying ads and viruses from your problematic Android device. Good luck!