It's as easy to copy your messages via SMS Backup+ as via SMS B&R – the best backup app for Android. The main difference between them is that the former has the feature of creating a message backup which will be forwarded to an email address linked to your device and the app will also make a record in Google Calendar.
In order to create a backup via SMS Backup+, you have to do the following:
Activate the switch next to "Connect" in order to link your mail to the app.
Click on "BACKUP" button in order to start the process. If you need to change the settings, for example, to enable the saving of your call log or contact list, you should go to Advanced settings.
Select the services to which you want your data to be backed up.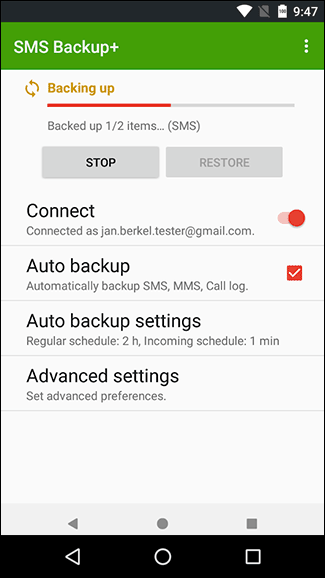 You should unpack your backup copies via SMS Backup+ app too. In order to do this:
press "RESTORE" button,
check the boxes that you want to unpack and wait till unpacking is complete.
Unlike local sms backups, the ones that are sent to your email are certain be there when you need them the most.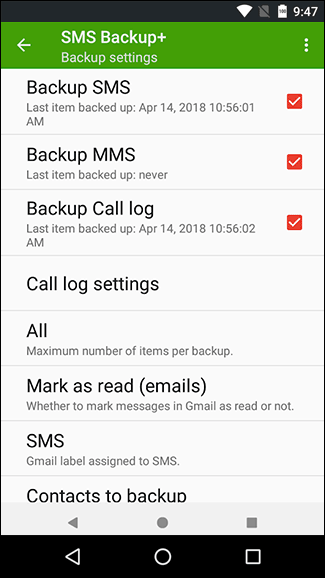 Note. An alternative app for saving text messages is MySMS. It syncs messages with its own server which is quite convenient, but not completely secure for storing information. MySMS can send notifications about incoming messages to your desktop browser.