Root Explorer file manager shows all files and folders, even system ones, which are hidden in order to avoid damage and disturbance of Android OS correct operation.
Root Explorer developers gave it a wide set of useful features, for example:
reading files of different formats (including text documents and multimedia files);
archiving and extracting archive content;
editing of Android system files;
integration with such cloud storages like Dropbox, Google Drive;
sorting files by their size, date and title;
opening databases in SQLite format.
Actions with protected files are only possible with root access and other features work on any device.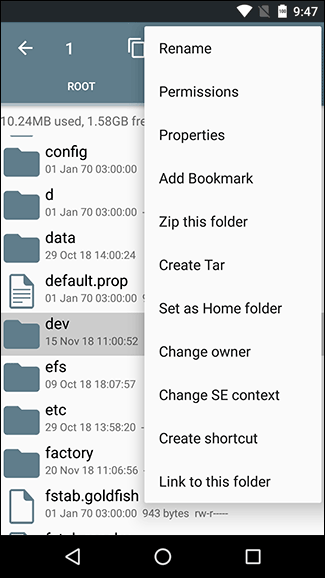 Root Explorer Pro user can buy new useful functions for small additional fee ($3.24): launching scripts, exchanging data via Bluetooth and etc.
How to enable root rights:
Install and launch Root Explorer program.
Click on R/W in "System" section to open reading and writing mode;
The app will notify you of gaining extended rights.
All system files are located in System/app folder. A long tap on the selected object opens a menu with a list of commands.
By default, anyone can read a file, but only the owner of the device can write one.
Uninstalling programs:
Find the app in System/app folder.
Open the menu with a long tap;
Uninstall the application.
System folder contains not only files with .apk extension, but also objects of other types. Their deletion will lead to unstable operation of the gadget.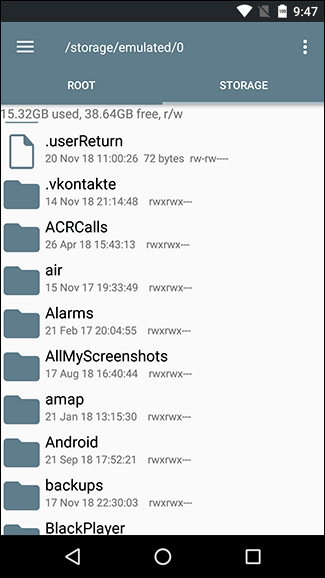 Download Root Explorer for Android is recommended for advanced users. It is also highly recommended to make a backup copy of the file before you start editing system files.