Stellar Phoenix Video Repair software repairs videos which were damaged during the process of recording/ converting/ processing or transferring from media storage devices. The program supports the following corrupted video formats: MP4, MOV, AVI, MKV, AVCHD, MJPEG, WEBM, ASF, WMV, FLV, DIVX, MPEG, MTS, M4V, 3G2, 3GP and F4V.
The prices on Stellar Phoenix Video Repair Tool annual license starts from $59.99. Standard (basic version) allows its user to retrieve corrupted videos with no restrictions, Premium and Technician versions also support recovering and searching for deleted media files. The free demo version has a 10 MB file size limit.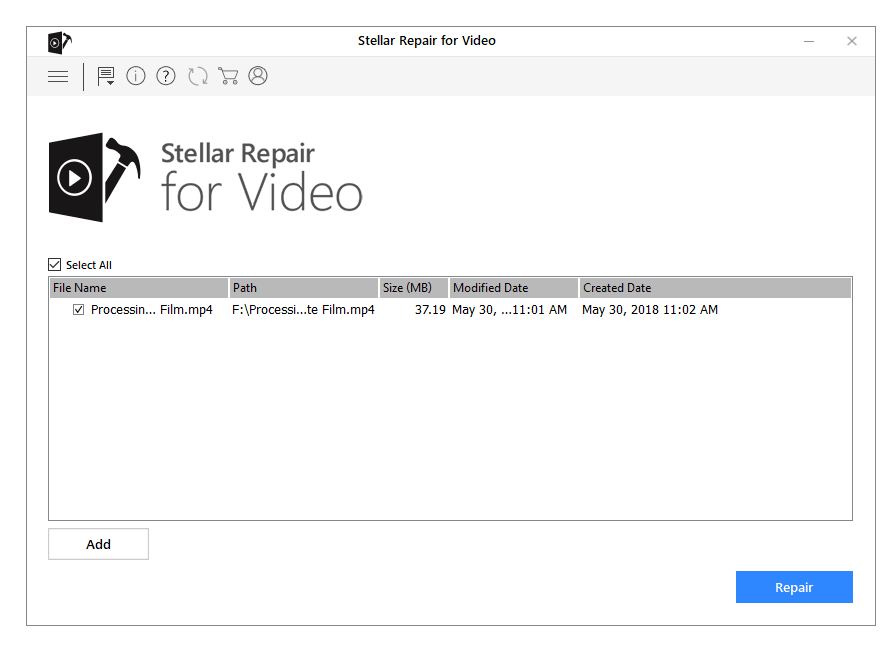 How to repair a damaged video via Stellar Phoenix Video Repair Tool Windows version:
Select (a) corrupted file/ files by pressing "Choose movie...";
With "Choose movie..." add a sample of a video record with the same settings;
Run analysis by clicking on "Scan".
Check the boxes next to the videos which you want to repair and press "Start".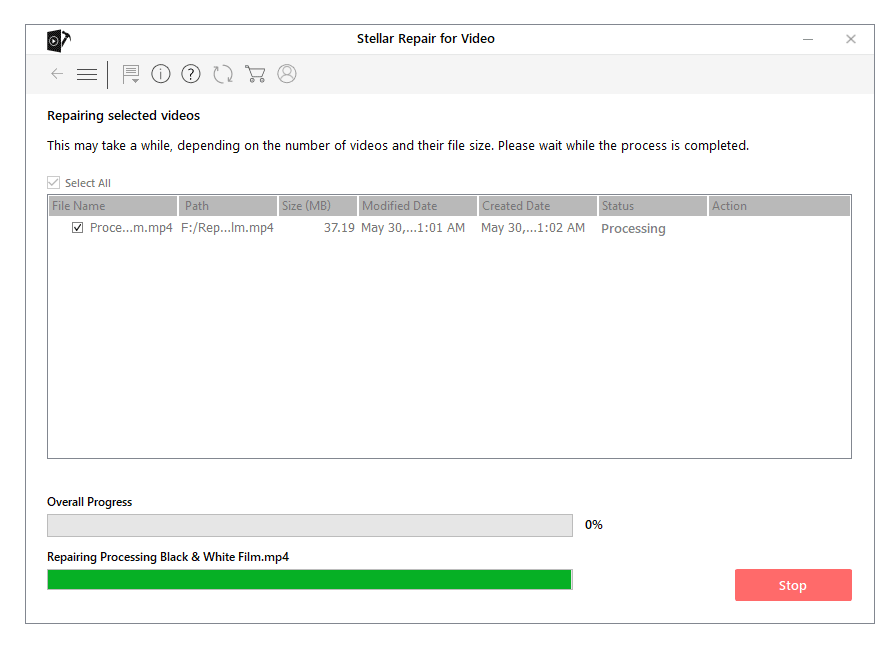 When the process of repairing is complete, you can view a fixed video file and save it on a disk.
Download Stellar Phoenix Video Repair Tool
Other programs for repairing corrupted videos
Restore.Media is an online service for retrieving damaged videos. It's a perfect option for those who need to fix 1-2 video files. The cost is calculated according to the length and size of each file.
JPEG Recovery LAB can recover both video and multimedia files. Its monthly license costs about $40 (which is pretty convenient, if you need a software for a single use).
The main advantage of Remo Repair MOV Tool is that via its free version you can view the whole repaired file. But in order to save the results you have to buy a license.