Published on

Last update:
WinDFT: Hitachi Hard Drive Diagnostics
Authors
WinDFT (Hitachi Drive Fitness Test) is a great software for testing internal and external HDD as well as USB flash memory. The tests leave filesystem untouched and thus do no harm.
In this guide we are telling how to install WinDFT and use its range of tools as good as you can.
Table of Contents
WinDFT - Quick Setup
You can find WinDFT Installer at HGST.com in the Downloads section. We wouldn't recommend downloading the software from other resources since you can possibly get an outdated or insecure version.
Once the archive is downloaded, extract files and run setup.exe file.
Follow the instructions of the install wizard. Accept the license agreement and select destination folder for the application files.
After installation, start WinDFT (shortcut on the desktop).
Below is the instruction to using WinDFT for hard drive tests.
Test your Hitachi disk using WinDFT
When started, the program scans your device for hard disks installed or connected on your computer. Keep in mind that this tool supports only HGST memory devices.  If your hard disk is not compatible with WinDFT, you will see a notification.
If you need, you can perform the scan for a second time (for example, when an HGST device / Hitachi disk is connected to your PC but is not displayed in the list).  
To perform the test, check the box next to the right device. There are two scan modes:
Quick Test takes relatively less time, about a few minutes,
Ext Test is a more detailed test which takes quite a while (depending on the disk capacity).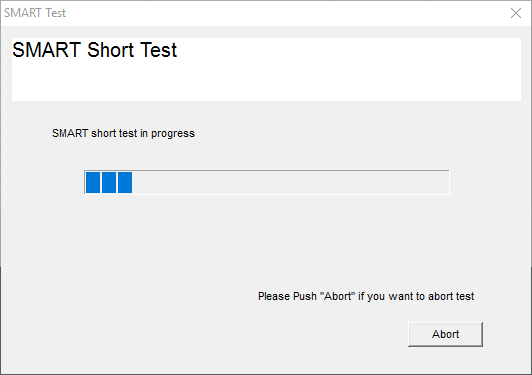 4.  In the test results status is marked with Pass or Fail. Log View section provides more detailed information on each of the tests. It allows you to see disk read errors on HDD. To get detailed MSRT stats, double click on the specific hard disk in the main window.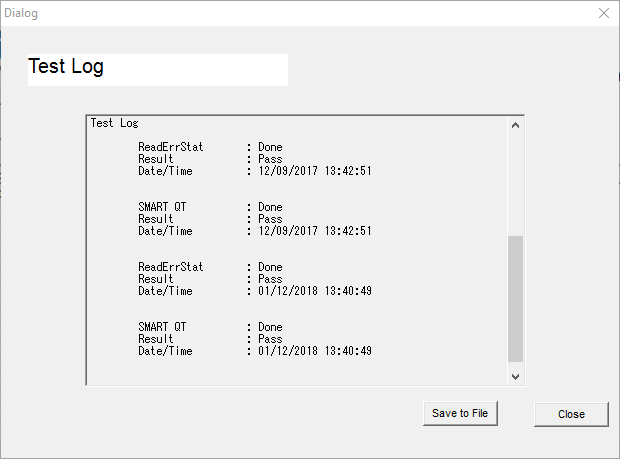 Note. Besides HDD, WinDFT also works with USB flash memory. If you connect a USB stick when the program is running, it will be read as a secondary device.
WinDFT Utilities: permanently erase data off a Hard Drive
In addition to the basic features, consider WinDFT Utilities as well.
In particular, Utilities are used to permanently delete files (without possibility of recovery) or promptly wipe a hard drive.
There are two options in Hitachi HDD Tools:
Erase MBR - deletion of a hard drive partition
Erase Disk - zero filling of a disk (takes longer)
Use WinDFT Utilities carefully and double check which Hitachi hard drive you chose for processing.
Was the information helpful?
Karma:

Vlad Brown, USA, Buffalo, WY
Vlad is a professional writer. He has expert knowledge in data recovery with 15 years of experience. He started his career as a journalist by reviewing PC and mobile apps. His current responsibilities are to keep track of users' questions and answer them. 
His current responsibilities are to keep track of users' questions and provide answers to them, write proven manuals, be the website technical support and also run a Youtube channel.
Vlad's recent reviews: