These utilities will help you get root on Android in a few clicks. The programs are installed on PC (via usb cable, connected to the phone) or directly on Android (via apk file).
It should be considered that rooting apps for Android are not compatible with all devices (it depends on phone model, firmware versions). So always check that the application is compatible with the mobile device in order not to turn it into a "brick" (mechanically serviceable phone with program errors, unsuitable for use.)
Here is a review of best rooting software certified by Android-geeks at specialized forums: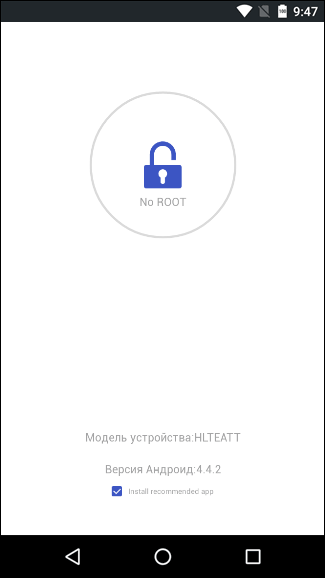 1. Kingo Root app for Android
Kingo Root is perhaps the most convenient program for getting root-rights on a mobile device for free. There are both mobile and desktop versions of the application.
After installation Kingo Root app downloads all necessary scripts and activates root within 5 minutes without requiring the user to have technical skills. All actions are performed through a step-by-step wizard.
The database of rooting-scripts is constantly updated. The list of devices for which root is possible is available here. The list is incomplete, so there is little chance that your phone is not supported. Nevertheless, judging by reviews on xda forum, Kingo Root has a high success rate of installations on tablets and smartphones.
2. FramaRoot - free rooting software
FramaRoot installs Superuser and SuperSu on Android in one click without installing on a PC. Currently, FramaRoot supports most of popular Android devices. The list is published here.
The utility allows to manage root rights, applications and permissions. The FramaRoot package includes special root-browser with navigation on Android root file system
For rooting:
Install FramaRoot application by copying apk file to the root of the memory card and running it.
In the box select exploit to start, any of available.
The rooting status will be marked by a sad :-( or happy :-) smiley. Sometimes there is a partial rooting (:-/), and you will need additional actions (phone reboot and ADB-laying on).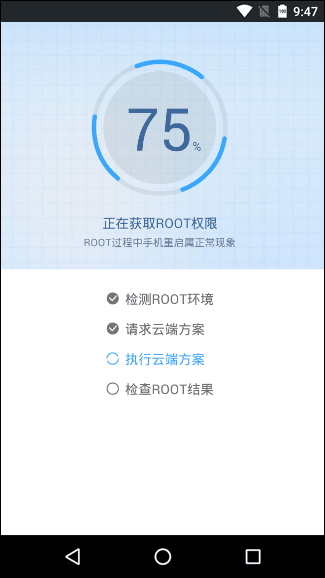 3. 360 root for Android phone
360 root is a well-known Chinese program for rooting the phone through a PC or an actual mobile device (Android 1.6 and higher). The probability of obtaining superuser rights is about 90%. The list of supported models can be found here. Although the site is available in Chinese only, you will easily find your phone in the list (otherwise, it's better not to take risks).
To use 360 One-Root is easy:
Go to Control Panel - Internet Options - Connections - Lan Settings.
Enter 61.144.217.182 in Address, 81 field, activate proxy server and press ok.
Pre-enable USB Debugging on your phone.
For rooting you need to press ROOT (it might not work from the first time and you will have to try again.)
Reboot the phone.
4. Root Genius - one click root for PC
Root Genius software supports about 15 thousands models of smartphones and tablets.
First of all, rooting is applicable to Samsung Galaxy, Sony Xperia, Google Nexus, HTC One, Lenovo Yoga, Huawei, Motorola, ZTE Droid Razr (read user reviews on forums).
Root Genius is available for PC and as a mobile application in the form of apk-file (requires the version of Android 2.3+). It is installed in the same way as other rooting applications. If necessary (for example, when the phone is sent for repair) you can remove root through the settings. If rooting fails, you can repeat the operation.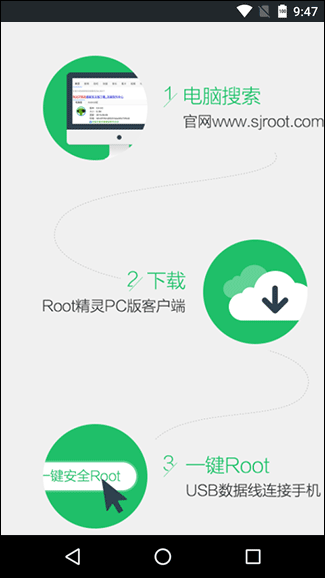 5. iRoot app
iRoot is a program for safe rooting Samsung Galaxy, LG, Huawei, Zenfone, HTC, Asus, Nexus and others. Unfortunately, there is no list of compatible Android devices, so read other users' reviews on XDA.
To reduce the likelihood of error, the root application developers have simplified the process of rooting as much as possible. For root-modification of the phone you need:
Install iRoot on Android phone (download the file in the root of sd card and launch it)
Enable USB Debugging on mobile phone
Launch iRoot application
Run save rooting by clicking "Root"
The one click root app is available for both PC and Android. You can download iRoot software here.
Rooting apps: Q&A
When I downloaded Framaroot I had 2 methods in stock but none of them helped me to make root. I have already downloaded so many free programs but nothing helps me to gain superuser rights. Please, help! My phone model is Micromax D303, ОС Аndroid 4.4.2.
Answer. I would recommend to always read reviews, written by Micromax D303 users on xda/4pda forum. Judging by comments, Android-applications such as Kingo Root 4.1rus and Newkingroot v.4.62 helped run the rooting. In any case, use the latest versions of root programs.