Google Chrome browser synchronizes data in online mode which seems to make it highly unlikely to lose the data. But anyway when you uninstall Google Chrome, perform disk formatting and etc. information can disappear.
Further we're going to tell you how to return bookmarks in this browser if you've accidentally deleted them or Chrome bookmarks have disappeared by themselves.
Contents:
Restoring deleted bookmarks from a backup file
If you have been creating backups before, it'll be much easier to restore your disappeared bookmarks. In order to save all the changes, create a Google account and open the browser only through it. Remember to check whether your bookmarks are synchronized or not what you can do in the settings menu, just choose the tab "Advanced Sync Settings" (Settings – Sync). Then any changes will be recorded automatically.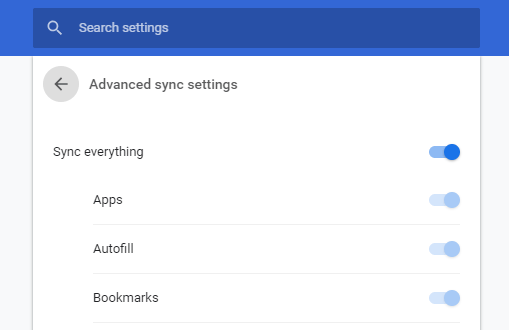 Restoring lost bookmarks via Google browsing history
In the browsing history you can find the websites you've visited in the last 3 months (assuming that the user hasn't erased it). Of course, URLs and bookmarks aren't the same thing, but you can restore at least some information.
If you sync your history upon logging in Chrome, you can see a list with browsing data from all the devices you've been online through.
Note. When you open a browsing page in incognito mode, the address of this page can't be saved.
You can find Chrome browsing history in the following way:
Via the browser menu which will open after you click on the ellipsis in the upper right part of the program. Browsing history is available in the "History" section.
By simultaneously pressing the hotkeys "Ctrl" + " H " (for Windows).
Or after typing chrome://history/ in the address bar (press "Enter").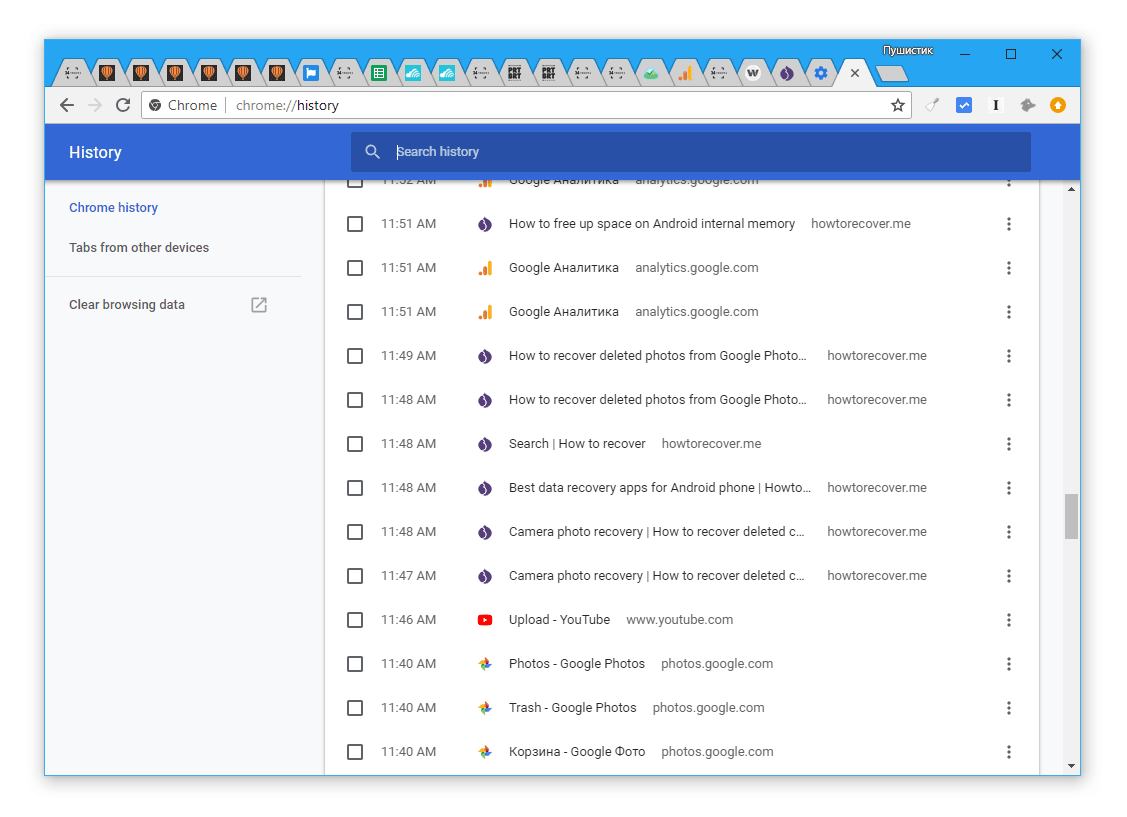 How to find Bookmarks.bak files
If the first two methods didn't manage to help you with restoring bookmarks, give a try to special programs. Recuva is a popular utility for searching for deleted files. In order to restore disappeared Chrome bookmarks:
Download Recuva program from the developer's website.
Launch the program and in the settings specify the folder you want to find. In our case, this is the browser folder: C:\User\[username]\AppData\Default or C:\Users\[Username]\AppData\Local\Google\Chrome\User Data\Default\Bookmarks.
The program will search for you and find Bookmarks file, if you're lucky enough. You have to restore it onto your PC and copy it to Default folder thus overwriting the current file.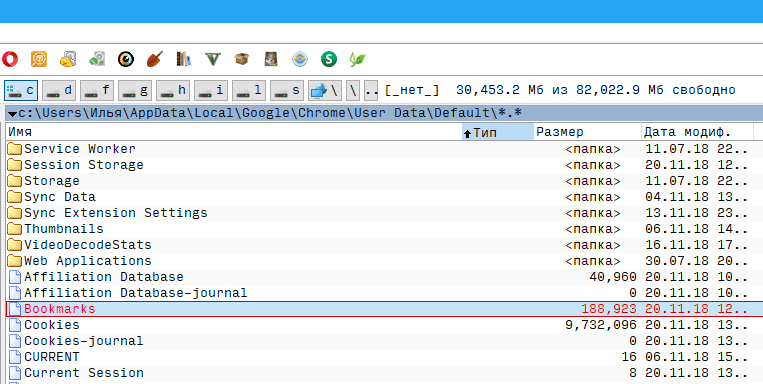 Chrome stores all the bookmarks created by its user in Bookmarks file, but without json extension. You can open and view its content via Windows Notepad.
You need two files which are the ordinary Bookmarks and Bookmarks.bak. To check their contents, you can copy them onto the main desktop and open them via Notepad.
If you find a lot of important data in the files, you should rename the bookmarks.bak by deleting .bak, copy them into browser profile folder on the C drive, close Chrome (as you have to exit the browser) and update your bookmarks.
Protecting Chrome bookmarks from sudden loss
Here is a note for the future: export bookmarks in the form of a separate file. The most convenient aspect of this method is that website addresses copies will always be at your disposal, moreover, you'll be able to import them into any other browser.
Note. You can't export bookmarks from Google Chrome mobile app.
How to export bookmarks into a local file:
Open the browser and click on Google Chrome icon placed in the control panel.
After the menu opens click on "Bookmarks".
Press "Bookmark Manager".
Click on ":" icon placed on the right blue strip and select "Export Bookmarks" in the popped up menu.
In File Explorer window specify the name of the file you want to save and choose a folder for it.
Click "Save".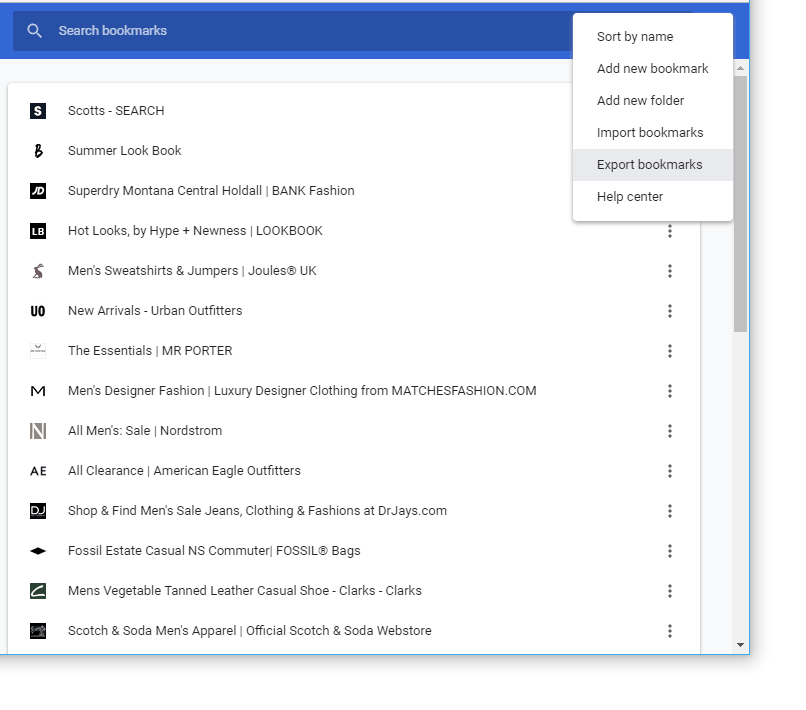 And that's it. Now you have a file with all your exported bookmarks, which you can always open in order to recover bookmarks in Chrome.
Although in the mobile app there is no automatic access to deleted bookmarks from the exported file, we'll teach you how to trick the app. Launch Google Chrome app on your mobile device and open the same account as you use for signing in on your PC.