It is quite a frequent case when one's phone won't read an SD card, which results in all the data getting straight to the phone internal memory bypassing the memory card. While your SD card remains unused, the internal memory has less and less space on it, and your device works with less productivity. So no wonder a lot of people ask the question I put as the headline.
This piece of text will be helpful for those using mobile devices with memory card support: photo cameras, mp3 players, laptops and others, but first and foremost smartphones and tablets.
Contents
The main reasons why micro sd card not detected:
A phone is not detecting an SD card: wrong filesystem format
Causes
It can be caused by a number of things:
Your SD card has bad sectors or read / write errors.
Your mobile phone doesn't recognize the SD card after your formatting.
SD card filesystem is unknown (it was used by a different operating system).
How to fix
1. Find out the size of your memory card. If the capacity of the microSD is over 32 GB, it is likely to have been formatted to exFAT. Not all Android versions support this filesystem.
2. A fast way to fix this problem is restarting the phone in the recovery mode and selecting Wipe cache partition in the Android service menu. This will clear off the SD card and format it to FAT32 which is the most suitable for storing files on a phone.
Note. We wouldn't recommend this solution to inexperienced users because if a wrong partition is formatted, all data from the internal memory of mobile phone will be lost.
3. An easier and safer way of formatting an SD card is using computer. You'll need a card reader and SD Formatter app that will help you format the memory card properly.
You'd better not use standard formatting software from Windows package (their features are considerably limited compared to SD Formatter).
4. You can try low-level formatting; yet not all manufacturers offer their software for this (check it out on the website of your memory card manufacturer).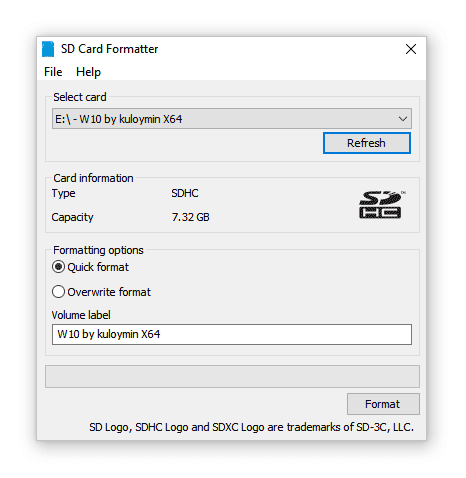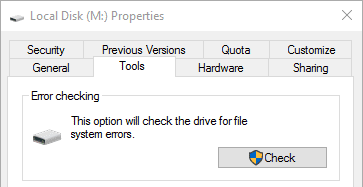 5. To fix reading / writing errors on sd card I'd recommend you to check this tutorial (how to use chkdsk tool or GUI utilities properly):
Memory card is not compatible with your mobile device
Symptom. Your phone is not reading your new micro SD card. For example, you can see the system message "sd card not inserted". 
Causes
Your mobile device doesn't support new memory cards.
Memory card has too big a capacity or uses unknown specifications, that's why the phone is not reading an SD card and doesn't recognize it as a memory device.
How to fix. Examine the manual that goes with your phone and get an SD card compatible with your system requirements.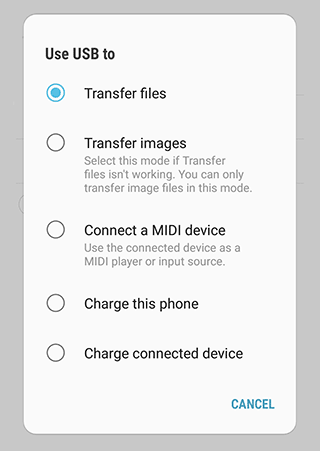 Wrong data transfer mode on Android
Symptom. You connect your phone with an inserted memory card using a USB cable and selecting the Mass Storage option, which results in micro sd card not detected on your computer or laptop.
How to fix. Instead of Mass Storage select Media Transfer option when connecting your phone to the computer. The Explorer should display data stored on the memory card.
SD card loose springs or lost tracks of the socket (broken memory card)
Symptom. If your memory card is not properly connected or shifted, your phone doesn't see the data stored on it.
How to fix. Remove SD card from your phone and insert it back so that SD card springs would connect properly with the SD socket.
If SD card springs have worn out, you can get new ones cheaply and replace them yourself (if you have the necessary skills and minimal experience in repairing and replacing spare parts of course).
Quite possibly, tracks on the card were removed, and your phone doesn't see the broken memory card at all. A common reason is your phone natural wear and tear. In this case we'd recommend handing in your device for repair or getting a new one.
Micro sd card not recognized because of application error
Symptom. Particular Android software won't recognize an SD card. Other apps read the SD card and write data on it no problem.
How to fix. Android won't detect the memory card because in the settings internal memory of your smartphone/ tablet is set as default storage. Go to the settings of the app you have problems with (for example Gallery or Camera) and set SD card as the destination.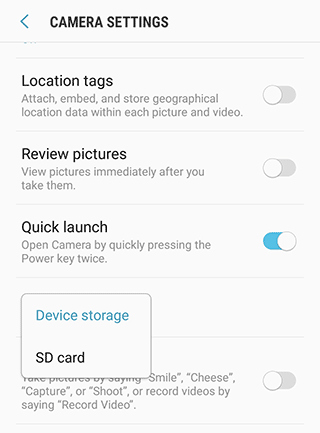 Memory card in your phone (tablet) broke down
Symptoms
As a result of mechanical damage your phone doesn't see your SD card or the latter stopped working.
Your phone is not recognizing an SD card and it's not recognizable on other mobile devices.
What you can do. Alas, you can't do anything about a broken SD card. You'd better waste no time on looking for the reasons it broke down and get yourself a new one whose specifications will be suitable for your phone or tablet. Thanks god it doesn't cost too much.
If your SD card is under warranty and looks like new (with no visible damage), try bringing it back to the shop. If you're lucky enough, they'll give you a new one instead.
Micro sd card not detected by phone: Questions - answers
1. My phone is Samsung Galaxy A5 2016. I inserted my newly bought SD card Qumo (2 GB) into the second slot of my phone, but the device can't read this SD card neither via phone menu, nor using a cable to connect it to the computer.
2. My phone is a Samsung Grand Galaxy Duos. I brought a new SD card almost a week back and suddenly it stopped recognizing it and shows mount SD card notification. What can i do? My SD card is from the Cross company.
Answer. Qumo memory cards don't have great reputation. However, 2 GB cards tend to have no problems in working with phones.
Connect your SD card to the computer using a card reader. If the computer doesn't detect the card (the disk is not displayed in the Explorer), hand in the SD card to the seller and get your money refunded.
If your SD card isn't recognized only by your phone and is read by the computer, formatting it to FAT should work.
---
1. I dropped my phone and lost all photos from the Camera folder stored on the memory card. Can I recover them? The rest of the folders remained intact.
2. My Samsung Galaxy A3 stopped recognizing my 16GB microSD. For almost half a year it's been in the phone, all photos taken by Camera were saved to it automatically. Once this card was inserted, it hasn't been taken out. I've been using this phone for about a year. Before that I had had another, 8GB, memory card.
Р.S. I put this microSD into another phone but that one doesn't see it either, nor does my computer. What should I do and why my Samsung sd card not working? It has all my important photos and videos taken for the last half a year.
3. I ordered a USB storage device (i-flash) from eBay. Yesterday I received it, plugged it into my phone – working both in it and my computer. Today I wanted to transfer video from my phone to it, and when the transfer started I left the room. As I came back, the app was shut and the device was recognized neither by my phone nor by computer, and memory card not working. What shall I do?
4. I have DIGMA Optima tablet, and it doesn't see my memory stick after I'd erased my SD Card in the settings. I restarted my phone, turned it on, pulled out and inserted the SD Card back, all in vain. Another phone kind of got sight of it but still doesn't detect it. Is there anything I can do about it?
5. I bought a 32GB USB stick from Aliexpress. It was working alright, and then photos which were saved to it got cut by half or there was grey screen instead of them. In the end, the SD Card hasn't been detected by my phone. My computer can see it but cannot open it. I get a notification like "Please, insert the disk into drive". I've tried all kinds of things from the Internet, many programs. Some of them don't see the stick, others do, but can't format it.
It'd be great if you could help me get it recovered.
6. memory card not showing in mobile, devices don't see (read) it. It's new, just bought it recently. In the beginning I had no issues with it, but later my phone (Philips s308) wouldn't read it every now and then. My laptop would recognize it though. Later the card stopped being seen by my phone and then by all other devices. SD Card doesn't contradict system requirements, what can be the problem?
7. [SD card not detected]
I removed my SD card mistakenly while formating. When I had inserted it again, my phone didn't recognize sd card.I don't know what happened.
I have Moto 2G.. Untill last week I able to see external storage on my phone. Due to issue happened I need to unmount the memory card. re-insert it later unable to find the external drive, micro sd not detected as well. what to do?
---
I have been using my sd card in my phone for a while. I unmounted it to look at the pictures on my computer. When I put off back in my phone my phone would not recognize the card. So I could not remount my as card. This means my phone is missing data and info. I want it back!
---
[Memory card cannot detect]
I have my Samsung Galaxy 7. I bought new memory card mSm.HK 32Gb. Then when i inserted it to my phone, the sd card doesn't show up… I also tried to insert it to my laptop using card reader but nothing happened
---
[4gig memory card not reading]
Hi i have a 4gig memory which i was using on my Samsung phone. it just stopped showing up. its not reading on phone or computer. when inserted into computer it doesn't read and asks to please insert a disk into the drive that the memory card is located. please help.
---
---
[My phone doesn't recognize sd card]
I have Huawei y 5, my when I insert my SD card into phone, it was recognized for several minutes. After that my phone doesn't recognize it. If I restart my phone it recognized by phone for limited time. Any body knows what is the problem and how I fix it?
---
[Sd card not recognised properly]
I have a nokia asha 501. I once connected my phone to my pc but after that my sd card wasn't recognised on my phone . When i install it on any other device the device recognises it but after a few seconds it doesn't i even tried installing it on the pc but the same things happen . What should I do??
---
[SD card not detected]
I have a Samsung Galaxy S4 mini with a 4Gb SD card inserted and it's worked just fine until yesterday. Now it suddenly says there's no SD card and when I go to the storage settings it says "Insert SD card". I tried to remove it and put it back in but no luck. Then I tried to put it in my boyfriend's phone and it worked normally! Also I got this issue after attempting to install Eternal Arena, my phone said there wasn't enough space and then it said SD card was mounted wrong or something. What's the problem?
---
My SD card is detected by my phone though and I have highlighted that under storage as my default storage folder yet still there is this frequent message that comes "storage almost full" but there is more space on the SD card but it doesn't read and always even if I have highlighted the SD card its the phone storage that reads
---
[My sd card cannot recognize by the phone as I inserted it on my phone, it didn't work]
I have a micro SD card 32GB and I inserted it always on my new phone and it works, when I inserted it there's a notification ""TOUCH TO EJECT "" so what I did was I ejected it not knowing what it really means or what will be the result is, then it says ""SAFE TO REMOVE"" so I removed my memory and that was the last time I used my memory, one day I inserted it again but suddenly it won't work, it didn't recognize as I inserted my memory card. So what I'm gonna do how to get back or how to recognize back or how recover my memory card?
---
[Sd card not show my phone]
my phone not recognizing sd card (Samsung j2 16) but show others phones and when i format it computer it automatically reject this even it does not format cmd. How can i solve it?
---
I bought a 32GB sd card. I used it for about a month until it suddenly could not be read by my phone. I tried it on my PC but it would not read as well. I hope you could help me out with this. Thank you.
---
Since 2 weeks I am receiving the message that my sd card is not supporting but I ignored…but suddenly it is not detected by my phone …also in my files I am unable to find sd card documents or pictures. Today I searched for encryption of sd card but they said that no sd card is inserted. I have really very important pictures n everything in mu Sd card plsss help!!!!
---
My 8GB memory card cannot read on my phone anymore. I had saved many pictures in it and I'm not sure why it cannot read because it's not broken. The memory card is old but was never used so I used it to put my important pictures, it did not give me any problems except now whereby the phone cannot even recognise it. I tried it on another phone and it still cannot read the memory card.
Answer. Your SD card might be damaged or not recognized by Android. Check if it works when connected to the computer using a card reader. Another thing might be that the memory card shifted in its slot, say when you dropped your phone, so check that out as well.
If your SD card is not damaged, you can recover photos using any data recovery software.
---
1. Samsung Galaxy Note 5 (China) uses only its internal memory while my micro SD card is not detected by my phone. I've tried everything… ticked boxes in the settings, inserted it in another phone, formatted – nothing works.
2. Htc rhyme s510b, my phone won't see my SD Card and won't save downloads to the internal storage either. I navigate to Settings – Device maintenance – Storage – Storage Settings – Device Storage – and get inactive line. I can't figure out how to change it back to the internal memory of the phone. Do you know why my sd card is not detecting?
Answer. The problem might be the app which saves files on SD card. Check in the settings of a certain app where it saves files – to undetected SD card or internal memory of your tablet/smartphone.
---
I bought a 4 GB micro SD for my phone, connected it to the computer using a card reader, copied files to it and inserted it in my Microsoft Lumia 530. Windows says the device works incorrectly and doesn't read the memory card although it works in the phone. This happens to all my media and devices. I checked the SD card on many computers before inserting it into my phone and it was ok. So the memory card is not detected on computer and only works in the mobile device.
Answer. Format your SD card either using the phone or data recovery software (we wrote about it above). If this fails to help, go to Disk Management in Windows and check if your memory card is mounted when connected to the computer, or if the volume is displayed in the list. Create a new partition on the card and format it to FAT using SD Memory Card Formatter if necessary.
---
Samsung Galaxy A3 2015 doesn't read my SD card. Formatting it to all possible formats didn't help. Connected to the computer it works perfectly. Why is my phone not reading my SD card? Should I change the settings to detect SD memory in mobile?
Answer.
Go to the Settings – Storage.
Check out SD card section.
Run file manager, does it see files from the memory card?
One reason can be a lost contact between the memory card and phone. Check if your device reads other SD cards, and if not – hand it in to repair.
---
My phone Samsung Galaxy Tab 4 SM-T331 doesn't recognize my SD card: total space – 0 bytes, available space – 0 bytes. I inserted this very SD card into another device: total space – 14.57, available space – 14.57. Trying another SD card with my tablet – same thing, and the phone does see it.
Answer. If there are important files on your memory card, copy them to your computer. After that format the memory card and scan it for errors. If the situation happens again, update the firmware of your tablet or do a hard reset.
---
After the update my phone HTC desire 620g dual sim keeps losing contact with my SD Card. It can happen, say, when I listen to music and it stops playing because "file can't be opened". However, I still can read the titles of the tracks. How to repair undetected micro sd card, what are possible causes of it?
Answer. Check the type of your audio files. Perhaps your player can't play the files in this format, so the problem is not necessarily caused by SD Card reading issues.
If the files format is compatible with your player, scan your memory card for errors and/or format it.
---
I have Samsung Galaxy S4 NEO. I bought a 16GB SD Card, and 5 months later it stopped seeing all my games. There's no problem with videos, photos and the rest of the files. In the settings of the memory card everything is like it should be – total space, available space. Help me out!
Answer. The simplest way out is reinstalling games from Google Play. If user data is stored in the memory of your phone or on SD Card, games will work as they used to. If no – try recovering them using recovery soft.
---
I have Samsung Galaxy Gio S-5660. Some half a year ago I fixed my charger port and after that only yesterday I turned on the phone again. Both SIM Card and SD Card were in it. As I turned it on, my phone didn't read sd card on Android, although I hadn't had any problems with it before. It had contacts, e-books and tons of photos. What can I do to bring it back to life?
I took my device to the repair in case the problem was the memory card slot, but it was ok and reads a new card straight away.
Answer. Your SD Card can have damaged lead or pins so your memory card not detected in mobile. If examination doesn't detect any damage, get the card scanned for reading errors. Don't format it, otherwise you may never be able to restore files from it.
---
I've been using an SD Card as internal memory for my ZTE blade A510. After the reset of my phone (SD Card was in it during the reset) the sd card cannot be detected in any device.
Answer. You need to format and mount your microSD as internal storage again. If you can open it on computer, reserve all the data to the hard drive.
---
I had brought a new SD card and installed it in my phone - Huawei Y6II compact. It was working fine and was perfectly doing it's job for a few weeks but all of a sudden my phone stopped reading my SD. I have tried installing it in other devices but it's not reading the SD card. I had apps, videos, audio and photos which were transferred on to the SD card. I am unable to understand what happened and how I am supposed to access my data as I don't know if it has been deleted or not? How to fix sd card that wont read?
Answer. Insert your micro sd card not detected by phone into the card reader and connect it to your computer. Check the available space on the card. If it is different from the factory parameters, your data might still be on it. This can be fixed either by scanning it for errors or using data recovery tools for SD Card.
---
my memory card is not working. so I've erased everything now. the SD card no longer detected. please help! Huawei Ascend Y600
Answer. Wiping your memory card wouldn't solve the issue anyway. Your phone needs formatting in the filesystem compatible with Android. We'd suggest doing it on computer/laptop and using the tool SDFormatter.
---
I have a 32gb sd card that I had been using in my Samsung galaxy s5. I upgraded to the Samsung galaxy s7 and inserted the same sd card however my new phone is not recognizing the sd card. I reinserted the sd card into the old phone again and same thing. Why is my sd card not working on my phone Is there a way to fix it?
Answer. You must have not ejected your SD Card safely (if your phone was on), which caused reading errors. To fix them, scan your card for errors and get them fixed by connecting it to the computer using a card reader. If it doesn't help, format SD Card to exFAT or FAT32.
---
[Phone doesn't read SD card]   
Hey, my phone recently had a few updates (HTC One M10), and it suddenly doesn't recognise my sd card. It's a Lexar 32 GB card btw.
---
[micro sd card not being recognize by apps]   
I believed it was after I dropped my phone.
My camera won't save the pictures on the external storage. And my gallery stopped reading the card folders. I switched to external storage but when I take a picture an error message pops up and it changes the storage to internal automatically.
Before that, all was working just fine, with no problems at all.
When I go to Files it's all in there and there's no problem accessing all the card info (pictures, docs, etc) and even apps that are in the card. But no pictures, videos in the gallery and no option on spotify to download songs on the external storage, no view of the card pictures on Instagram or Facebook.
My phone is a Samsung galaxy s7 plus and the card is 128gb Samsung EVO+.
---
[SD Card won't appear]
I have a 32gb memory card, and suddenly one day it stopped working, it won't appear in my file manager. I tried using card reader and inserted in my laptop but its still the same. It won't appear. Last thing i remember is I fell asleep while transferring some files from my memory card to laptop, and it started when i woke up. I don't know what happened but please help me, It contains important files.
---
[my Samsung galaxy S6 won't recognize my SD card anymore]  
I inserted my SD card some weeks ago and I transferred items into it like music, pictures, videos and the SD card capacity/space is 32GB just for me to turn the phone on on Friday it told me "SD removed fix an SD card then I removed it and fixed it again it did not even recognize it at all. please how do I fix it with?
---
[Phone stopped recognising micro SD card]
My Motorola phone suddenly started saying 'SanDisk SD card missing. Reinsert this device' while it was still inside. I removed it and put it back and the phone was restarting alone for several times. I put the SD card in a computer but it was asking me to format it. The phone suggests forgetting the card but I would lose all date. Is there a way to recover the data from the card (it was set as default memory for the phone)
---
[Damaged sd card slot]
My samsung Galaxy J3 do not recognize my sd card of 16gb. But when I inserted the sd card to several phones it was recognized. Also when I insert other sd cards to my phone it says insert sd card the same as my sd card.what should I do?
---
[SD Card unreadable]
My SD Card on my Samsung N2 was working properly until one day,I can't open an application installed on my SD Card but the photos are still there..I restarted my phone and then the SD Card become unreadable the photos,videos and apps installed was gone.please help me..I tried inserting it to a computer but it is still unreadable
---
[SD card not recognized in phone or computer......trying to restore lost photos]
So I had a samsung note 4 and it recently died, I tried to change to a new phone but when I did it could not read my card. I tried in a computer by inserting the micro sd into a mini adapter and putting into the slot on my laptop and it doesn't read either. So then I got a usb adapter and put the micro in the mini into the usb and the computer will recognize the external hard drive and I can see the file folders and some pictures but it only lasts for about 10 secs and then adapter fails and the drive goes away. It gives me hope that all the files are on the card I just can't get them off. Please help, I have my whole life on this dumb card!!
---
[Sd card not showing up in storage]
Since 2 weeks I am receiving the message that my sd card is not supporting but I ignored... but suddenly it is not detected by my phone . also in my files I am unable to find sd card documents or pictures. Today I searched for encryption of sd card but they said that no sd card is inserted. I have really very important pictures and everything in my Sd card. please help!
I have Samsung galaxy On7 and my sd card is of sandisk micro sd 8gb"
---
After formatting my 8g SD card on my Vodafone 3G Tablet I'm getting these messages. Your device doesn't support this SD card. Reinsert this device & Internal storage low-you can format an SD card as internal memory. I haven't touched the card.
---
[Unreadable sd card]
My sd card suddenly is not detected by my handphone and laptop. I was about to back up but nothing appears. When i insert the sd card to a card reader to my laptop, it doesnt detect. I really need my pictures... any way to retrieve the pictures? I went to IT shop, none say its retrievable.. all gone.. help!
---
[Memory Is Checking for errors]
I am Using Lenovo k8 and when I insert a memory card it is checking for errors but it Keeps on Showing like that only for days...Can't detect my SD card in my phone..Help me to solve this
---
[Memory card not working after deleting files]
I connected the mobile to computer and unknowing deleted all files from SD card including android files, I think. Now it is not getting detected anywhere. I tried above methods but it did not help. Is there some way to fix it ?
---
[Memory Card not detected]
I have a Coolpad Note 5 phone. I was copying files from my phone to laptop and suddenly sd card option disappeared in both laptop and phone. I tried restarting the phone but it didn't help. No SD card option is being displayed in either phone or laptop. I have been using this sd card in this phone for over an year. This the first time such a problem has occured. Kindly help.
---
[Huawei P9 VNS-DL00 not detecting SD Card]
I suspect, because it is a china build that possibly the SD card function is disabled. Since it is a new phone I do not have reason to believe that it is not functioning, but rather disabled. Very much not google friendly, this modified version of android 6.
However, in order to put new ROM, or do anything, I need to be able to have the phone read the SD Card. Please direct me to the best solution.
---
[Sd suddenly get Removed and Detected]
My phone normally see my memory card. then one day, the phone sent notification "Removed SD Card". since that day, it does detect my card. What i have tried?
- Checked Storage and memory to see whether it was unmounted. but nothing showed indicating the SD card
- The Card shows in my laptop(And I formatted it). it still doesn't get detected.
- Restore factory setting, of my phone still doesn't get detected"
---
My phone won't detect my SD card. It's not new, I've got it since I bought this phone (Samsung A5 2017). I know at least that the SD card is not broken because I inserted it in my PC and and is working just fine. My phone just one day decided to not read it.
---
[SD card undetected on my mobile]
The 16 GB SD card used to work on my Samsung J5 phone before. But then 1 day i don't know how my phone wasn't showing SD availability.
I put dat 16 GB SD card on my Samsung A5 phone it worked.
I put another 2MB SD card on my Samsung J5 it worked..
But still d 16 GB SD card isn't working on Samsung J5 ...
Why ??
---
[microSD not being read.]
Using a Samsung J3 Prime and I have made sure the SD is properly fitted in, it does not detect the microSD. It is an 8 GB CDRking microSD Card.
---
[Sd card not detected]
When i connect my sd card to my windows 10 64bit through a card reader it doesn't show in this pc.but when i go to device manager i can see the device and in that it is saying that the this device is working properly.i am no able to detect that card in my android phone.i downloaded sd card formatter.even in that i can't find my sd card.can u please help??
---
I use an itel p12 android device, I have had it for almost a year now but recently I decided to get a memory card. I read the user manual that comes with the phone, followed the instructions but it still says 'SD card not available'. It's a brand new 8GB, the brand name is ADVANCE. What could be the problem? It fits perfectly into the SD card slot too.
---
[Phone wont read sd card ]
Hello, im using an android 6.0 device and it was working well until i guess i used a certain du speed cleaner app to clean junk. Then after i tried my phone refused to save any picture from whatsapp or any music file i wanted to download and when i rebooted it, all the apps on the sd card were not showing up and in the file manager the sd card was showing that space is used up but opening it it showed that it is empty plus I could also access the images already on the sd card via the gallery. I really need help to fix this, thanks.
---
[Unable to read my SD Card]
Hi, I had an SD Card on my camera, and suddenly it stopped working, I wasn't able to use it nor see the photos on it. When I insert the card to the camera I get a message that it can't be read and ask me to format it directly on the camera. When I try to do this, I get an error message saying that the camera couldn't communicate with the card and it was unable to format it.
When I insert the card to my computer (Mac), I get an error that the computer is unable to read the card and ask me if I want to reboot the drive, when I accept that, I'm able to see the Drive in the Disk Utility option in the mac, but when I try to format the card, after a couple of minutes I get an error message stating: ""The last block of the device could not be written. Operation failed...
I am using the ExFAT format and the lowest security option to erase the card.
Any suggestion would be greatly appreciated!
---
I bought a LG Stylo 4 a month ago and then I bought a 16gb sd card that worked for a week and now the phone doesn't read or display the sd card at all, my phone just shows the internal storage, so where's the sd card and how do I restore all the data I downloaded on the sd card?
---
I have a 16gb SD card on an itel 1409 that displays the message "SD card is safe to remove" and nothing can be read. When I put it in another phone files are only displayed in file manager but not gallery.
---
[SD card not being read]
I have an Kodak Ektra and I also have a 32gb Samsung pro SD card . For about half a year the phone read the SD card no problem but then suddenly it just stopped reading the SD card and now doesn't let me open Instagram or any other app and the whole phone just would continuously freeze and turn off. Then I put in a different SD card identical to the other one and my phone worked for about a month and again my phone stopped reading the SD card and doesn't let me open any app.
---
I installed a 16gb SD Card on my phone (Gionee p8m) as internal storage. After a while it cleared all my data. I tried it again and it repeated the same thing.
I've tried two different SD Cards (another 16gb & 32gb)but my phone didn't read them at all. I don't know what's wrong.
---
My phone didn't read the multiple Sds I put in but other devices did. I cant view my files or save anything to my SD. Im frustrated and pissed off because this has been the forthish third day of this. I've tried multiple apps to repair the phone or Sd but all don't work like I said they cant read my sd. My sd cards and phone are new but They aren't working properly at all. Ps I tried to change the default setting to sd for my camera but it said it couldn't and went back to storing in the internal memory
---
My Samsung Galaxy grand prime is not reading my micro SD, but it did for 5 months and it doesn't show any signal that it works on my phone
---
What can I do if my sd card was reading everything and now happen not to read anything and it tell me that your sd card has been removed
---
A two days ago I bought a new memory card. Today suddenly a notification appear that save your data before removing your sd card. Now the memory card does not work in any phone.
---
[old SD card vs. new SD card]
Hello,
I have an Intex Aqua Ring Android phone with 8GB internal memory which is on a SD card. I just bought a 16 GB SanDisk SD card in order to have more storage capacity.
When I replace the 8 GB card with the 16 GB card the new one is visible in ES File Explorer as a SD card but there is no Internal Storage detected/visible and I cannot for example make any backups of the apps using the ES File Explorer. When I put the old 8 GB card back then the Internal Storage is displayed (8GB) only, but no SD card is displayed.
What is the reason I cannot use the new 16 GB card? How to fix it?
Thanks
---
[Not functioning well of my SD card]
Hello. I hope that you will help me to fix my problem. As soon as as possible. I bought a 4gb SD card. I insert it to my phone, alcatel one touch, but the card wasn't work. When I download songs, pictures, videos, apps, and even just sharing, the apps or the file doesn't work. It tells that the file STOPPED. And sometimes, NO THUMBNAIL, sometimes, COULDN'T PLAY THE VIDEO. Help me please. What can I do? Thank you in advance
---
I deleted some files that came with my SD card, suddenly my phone stop showing music, pictures, videos and other thing but all these stuff are still in my SD card and can only be viewed only by file manager... Please is there anything I can do because it get my angry anything I remember . My question is how can I get my phone to view all those stuffs on my SD card.
---
I have a droid maxx 2. I bought a samsung 32gb micro sd card from Amazon brand new it came with the computer adapter thing. I formatted the card to MS-DOS (FAT32) like recommend because my phone was saying the sd card was unsupported. Now I put the card back into my phone and my phone will not acknowledge the card at all. No notification nothing in the storage settings. I put it back into the computer and the computer reads it just fine. What now?
---
I have a Samsung galaxy sol (GA). So, my sd card was working just fine until it just crashed for no apparent reason. I tried formatting it again but that didn't work so I restarted the phone. After that it didn't read the card at all saying it wasn't there. What can I do? What's wrong with it?
---
I have a Samsung j5 2016 and whilst listening to music my sd card automatically started not inserted i have tried to transfer files via computer but only internal storage shows up i have also tried putting the sd card in a different phone and it still saying sd card not inserted. I have everything on that sd card and do not want to lose any information or details on that card is there a way to fix it or restore the card back.
---
I have inserted my SD card into my tablet already but my phone tell me that i have not yet inserted the SD card. So what should i do?
---
I was taking a pic and all of a sudden a notification popped up saying the SD card was removed and now it doesn't show it's in at all. I tried taking it out and putting it in my gf phone but it doesn't show up on hers either...help
---
[My microsd card will not work after]
I completely reset my Moto E4 telephone! I see a message  on my telephone, letting me know that I need to reinsert my microsd card! I keep on reinserting my microsd card, but I see the same message on my Moto E4 telephone!
---
So I took off the card and reinsert it but it doesn't work. After a week, I took off and reinsert it then it works for few minutes then it doesn't work again. what's the problem that i have ever found for the first time. Please comment on it.