It is a rather widespread problem: SD Card or HDD is not accessible, the type of the file system is RAW. At the same time Windows (7-10) gives notification "unable to run chkdsk on the disk".
What is RAW, how bad is the problem for the hard drive (memory stick or memory card) and how to fix the file system error – read on.
What is a RAW drive (or RAW file system)
Raw disk properties provide the following info: flashcard filesystem is raw, and it wasn't formatted to NTFS or FAT.
In Windows partitions with unknown filesystem are marked as RAW. It happens when none of the system drivers was able to recognize FS type. In case with Windows OS, we're talking about exFAT, FAT(32) and NTFS.
That is to say, RAW is not a file system but an error of a partition on a hard disk or any other data storage device.
RAW Disk: what causes the issue
What usually causes RAW markup:
disk or volume wasn't formatted (or was formatted incorrectly);
the type of filesystem is not supported by the current OS;
access to the filesystem/disk/memory card denied or limited;
reading errors and bad blocks in large numbers were found;
damaged filesystem structure.
There are symptoms of a RAW disk which show that there's an issue with your disk. Among them are the following:
The disk is read as a wrong type of data storage device
Windows shows "Cancel", "Retry", "Error" windows
Filesystem in apps is shown as RAW
"chkdsk is not available for raw drives" file system error appears
Windows offers to format the disk
Names of the files contain symbols other than basic
When does the error "chkdsk is not available for RAW drives" appear
Information about filesystem is kept in two locations:
MBR partition Table
Volumes boot sector
If one of them is damaged or isn't found, chkdsk informs that "the type of the file system is raw".
Why is RAW markup an issue
You can't access the data on a disk or perform any operations on files if a partition of the disk has RAW markup. Besides, such a drive can't be checked for file system errors or defragmented.
As a result, you can't access files on the drive although physically they are still there.
Note. If your disk or partition has RAW format, Windows will suggest formatting it by notifying you: "Disk not formatted do you want to format it now?".
Don't follow this suggestion: once you format an HDD, all the data gets lost from the RAW drive.
How to fix RAW without losing data via EaseUS Data Recovery Wizard
You can get access to the files by fixing MBR partition table or converting RAW to NTFS format. It is possible to do without losing any data or formatting.
As RAW disk still contains data, we're going to try and retrieve it (if not completely, at least the most valuable files).
We'll need EaseUS Data Recovery Wizard. Read on to find out how to use it for data recovery on RAW partitions or disks.
Step 1. Data recovery on RAW partition or Disk
EaseUS Data Recovery Wizard is exactly what you need:
To recover data on RAW drives,
To fix raw drive without format,
In case your SD Card or memory stick in RAW format wouldn't get formatted,
To search for deleted hard drive partitions.
Data Recovery Wizard is a paid tool when it comes to the full set of its features.
Advice. As an option, you can try such free apps as Recuva or the ones from [this review].
1. To begin with, download the tool from its official page:
The program is compatible with Windows 7/8/10; yet, it can be installed on the earlier versions.
2. Start EaseUS Data Recovery Wizard and in the new window select file types for recovery (or enable the option All file types). Confirm by pressing [Next].
3. If a disk partition was deleted or is recognized as RAW in the Explorer, turn to the option Lost Disk Drives.
Select the problematic disk with deleted data (Lost partitions section) and press on Scan.
EaseUS Data Recovery Wizard will perform search of files available for recovery on the given disk or SD Card.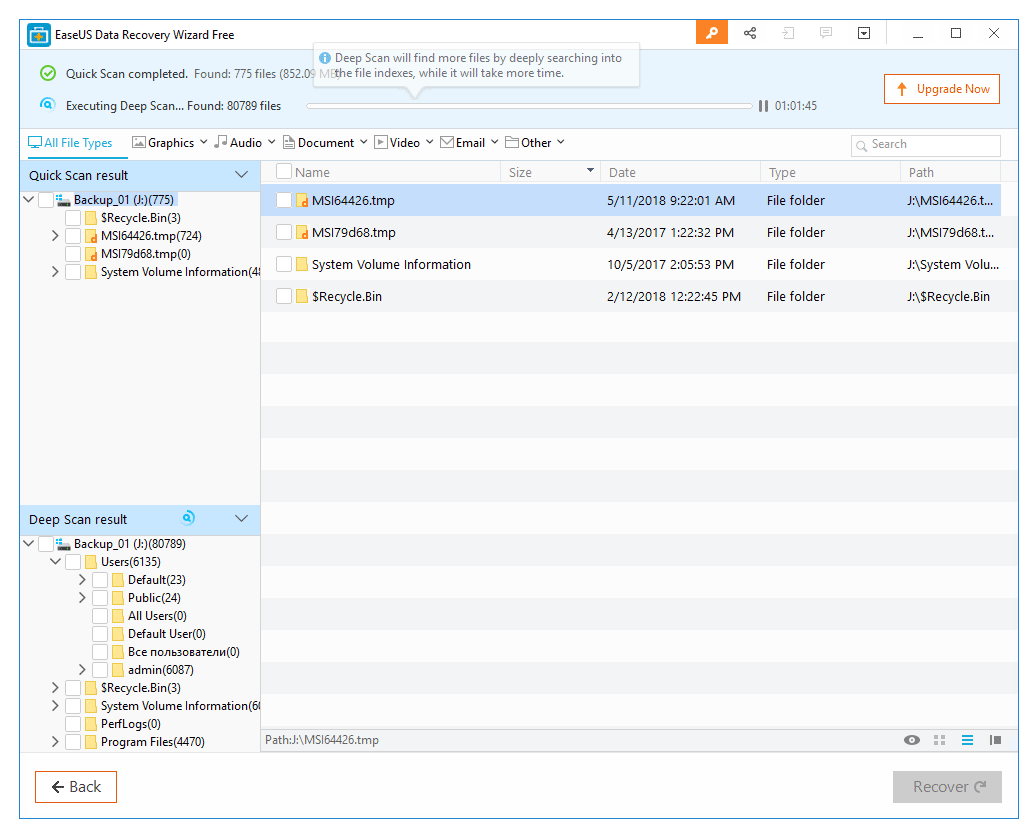 4. When the scanning is finished, there will appear a list of all the found files and folders. Tick the box next to the needed ones and press on Recovery to get them saved/recovered.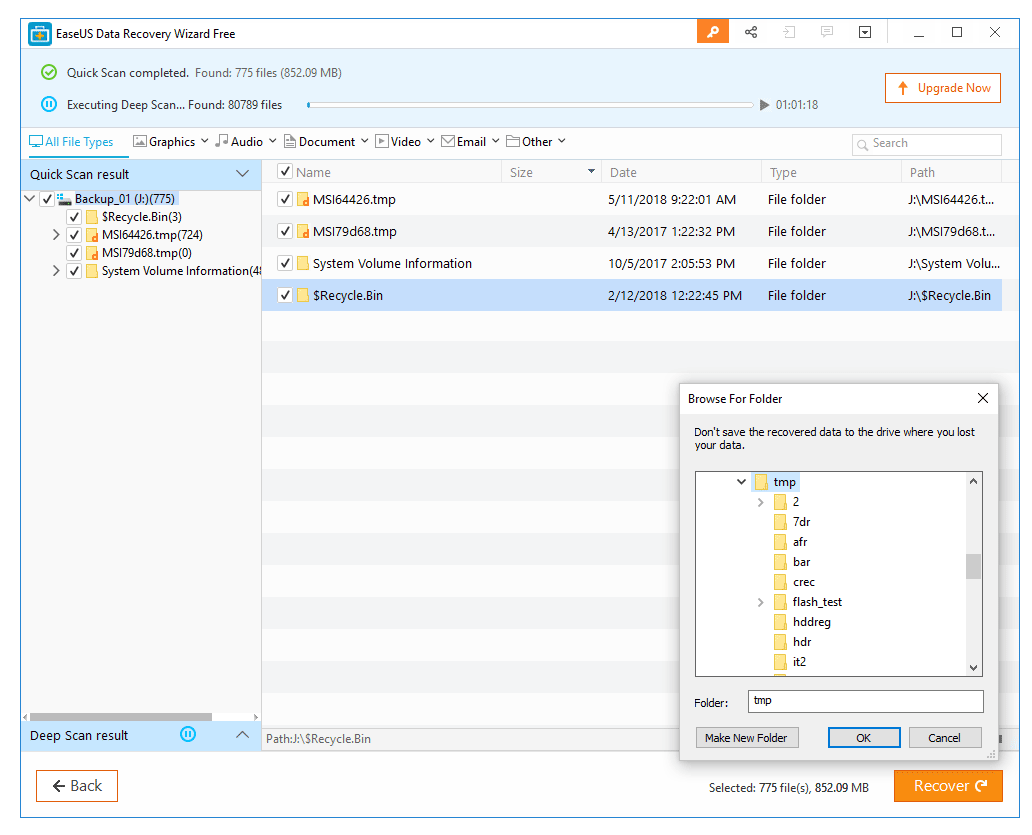 Step 2. Convert RAW to NTFS files system without losing data
Once the files have been restored, your RAW disk needs formatting in order to store files on it in the future. [Here] we tell what the right way to do it is.
BTW. Windows OS allows formatting disks to NTFS using DiskPart utility. You can access to the hard disk without OS via command prompt as well.
So if you first recover data on a RAW disk, you can then safely retrieve NTFS partition and do formatting while if you format your disk first and then try getting back your data, the chances for recovery drop significantly.
If you've already formatted the RAW partition and want to recover data now, Auslogics File Recovery and this guide might be of help: