SMS can often get deleted by accident or after a hard reset; even if you are aware of what you are doing you can forget about some important information those messages contained (passwords, addresses, etc.).
If you don't back up your text messages, you can lose them from your phone as well as any other type of data. Likewise, SMS are not deleted physically; they get marked as "available for overwriting", which means that there are chances to recover them, no matter how minimal.
Summary
This guide will help you recover deleted SMS on your Android device using Wondershare Dr. Fone app.
Step-by-step guide:
1. Download and install Dr. Fone
Despite its name, Dr. Fone for Android is not a mobile app which you run on your phone but a desktop one. Dr. Fone is compatible both with Windows and MacOS, so its settings and sequence of steps are the same for all versions of this tool.
And so, you just download, install and run Dr. Fone.
2. Connect your phone to the computer
To connect and synchronize Dr. Fone with your phone you'll need a USB cable (it comes in the box with your phone) and installed drivers suitable for your mobile device. However, you can do without them but firstly, see if Dr. Fone is responding to the connection.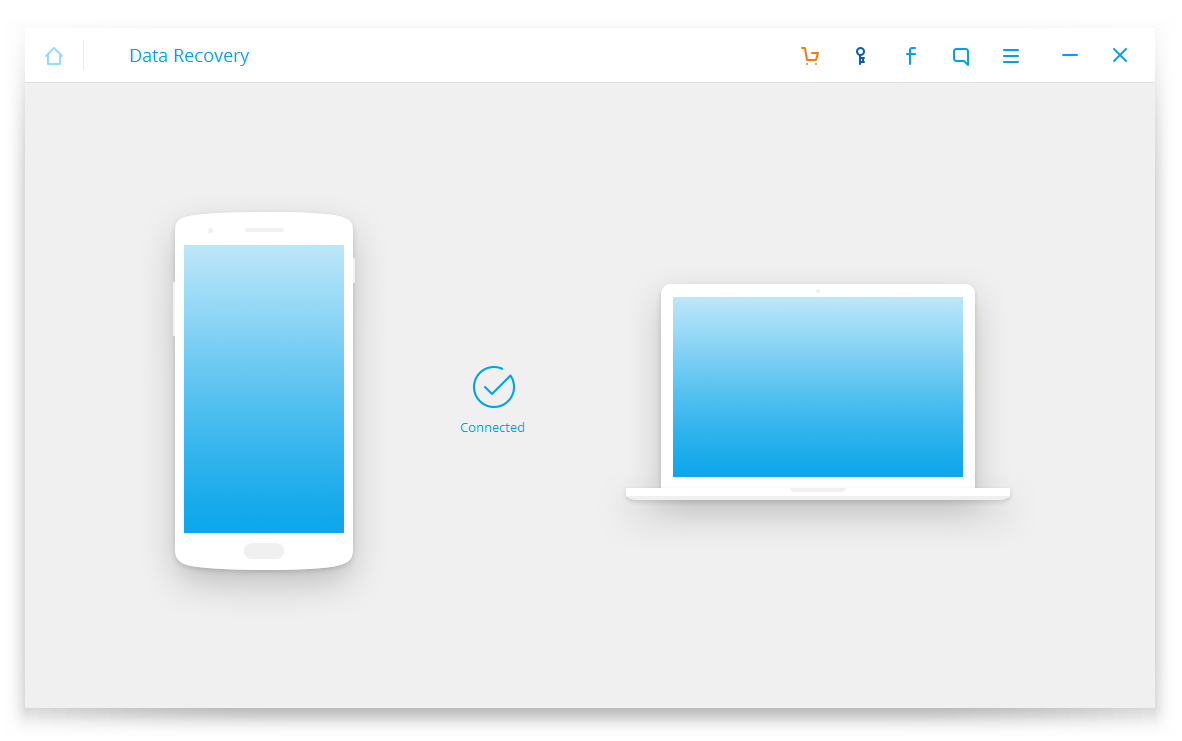 3. Enable USB Debugging Mode on your phone
When Dr. Fone has been started and the USB cable connected to the phone, you should see a pop-up window with Superuser request on the screen. Tap Allow to allow the access, otherwise the app won't be able to access your phone memory which stores the text messages.
If you already have a root app installed on your phone, you need to allow Superuser access in the same way.
4. Scan your device (to find deleted messages)
After you've taken all the described steps, tap Start to scan your phone memory. The whole process usually takes up to 5 minutes.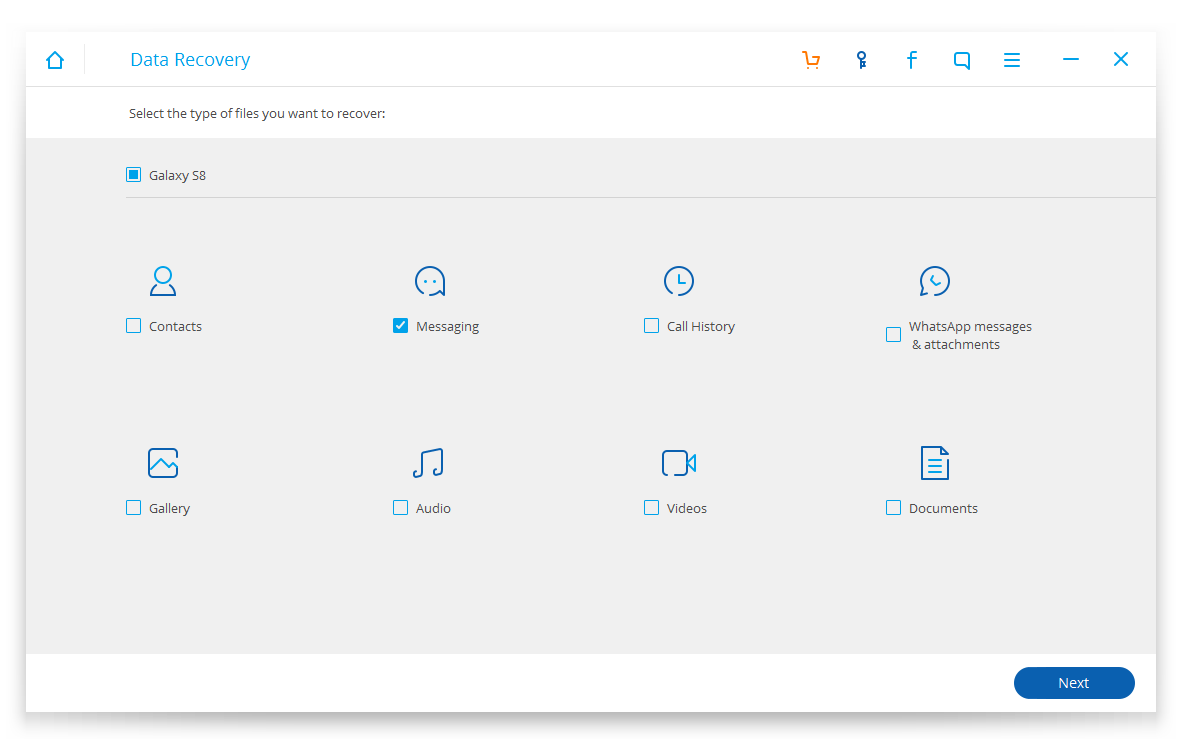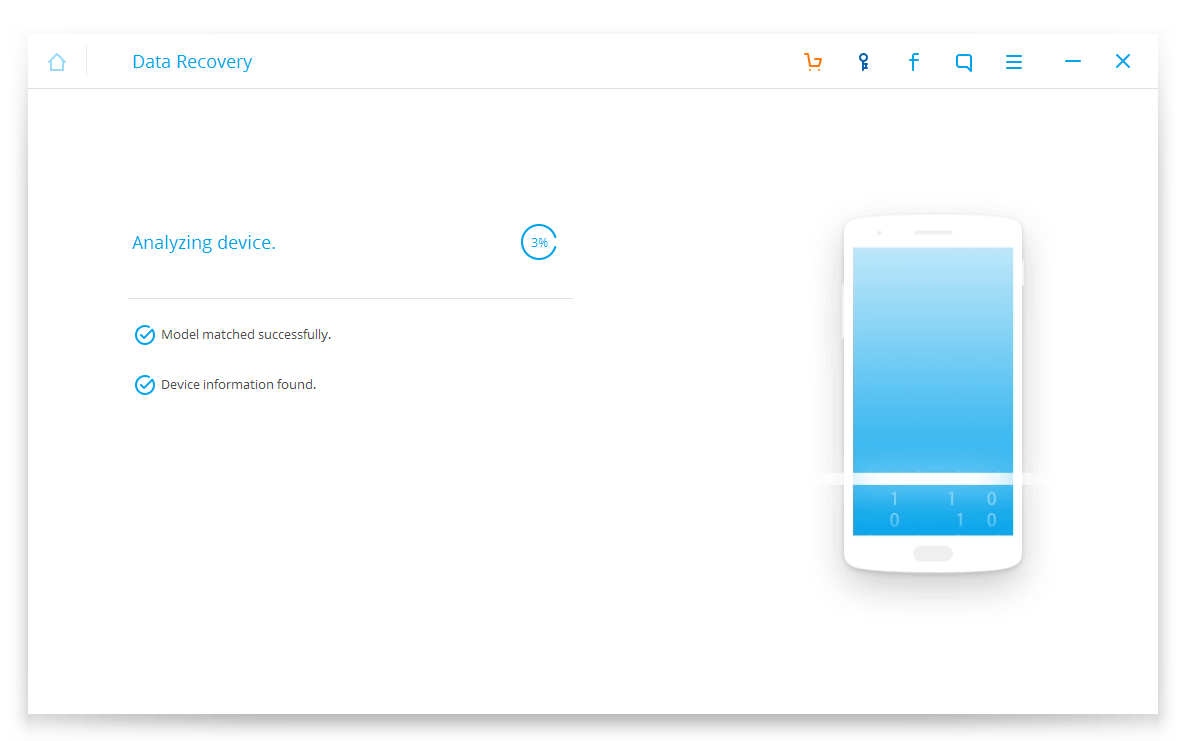 5. Preview deleted messages before saving them
When scanning is over, navigate to the Messages section of the app. You will see a list of all deleted data, including the text messages you currently have in your phone. If you don't need the latter, hide them by sliding the toggle "Only display deleted items" and view deleted messages.
The given list shows the content of the retrieved SMS and deletion/modification date. The search box can be of use if you are looking for specific information: put in the text itself or key words.
6. Saving recovered data
To save recovered text messages in Dr. Fone you just need to check the box with the needed elements from the list and tap Recover.
What to do if Dr. Fone doesn't help
Look through the Answers to users' questions.
If this way of getting back text messages doesn't work for you, try testing some other soft: we don't claim Dr. Fone being a heal-all.
If it hasn't helped either, I'm afraid you have to accept your loss.
Answers to users' questions
If you have questions referring SMS recovery, leave them in the Ask the Expert section. But before asking your question, please have a look at the answers we've already given, you could come across a case similar to yours.
---
My Android phone is z150. I accidentally deleted all my text messages. How can I recover them on my phone so I'll be able to read them?
Answer. The version of Android on your Acer Liquid Z5 (or z150) is 4.2.2. Consequently, to get your SMS back you need to gain root permissions (what is it?) and enable USB Debugging. After you do it, follow the steps above.
---
1. Can I recover old text messages (from 2012) and how?
2. Could you tell me if I can get back my incoming messages deleted in December 2015? My phone is Asus ZenFone Selfie.
Answer. Even suppose you are still using the phone where your deleted text messages had been stored, chances to recover them are tiny. For the last 4 years the data on it must have been overwritten loads of times, be it firmware replacing, Android upgrade, installing apps to the device's memory, etc.
---
I need to urgently recover deleted SMS from two phones (Android SE and Windows Nokia) dated by last November. Will I be able to retrieve them? Could you suggest effective software for Android which can do it? I downloaded Tenorshare utility but it doesn't recognize my phone.
Answer. As an alternative try Wondershare Dr. Fone for Windows. Remember that you need to:
gain Android root privileges
enable USB Debugging on your phone
download the full version of the app in case a demo one didn't find your SMS
Another SMS recovery tool for Android is Coolmaster Android SMS. It is a slightly less expensive than Dr. Fone and has identical features.
---
How to recover messages deleted from my old Samsung phone over the last month if the software can't find the driver for Samsung when it's connected to the computer?
Answer. Install Android USB Driver for Windows and try again.