A Hard reset (or factory reset) reverts your mobile device settings to the original ones. A reset to the factory settings solves some operating system problems on your phone, but keep in mind that a Factory reset removes all data from the phone: photo, video and audio files as well as apps – everything you saved in the phone's memory; yet, files on SD card are safe.
How realistic is it to restore data after a Factory reset when the phone's internal memory got cleared? We tried to cover the essential recovery aspects.
Contents:
This guide is the most suitable for the following mobile phones:
| | |
| --- | --- |
| Samsung | Galaxy, J5, A3, Grand 2 + |
| Lenovo phones | |
| Alcatel | One Touch + |
| HTC | One V + |
You can send your questions via Feedback. The only thing I want to ask for is please, put your question in a detailed and correct form.
Recovery of photos and videos after a hard reset
I have a Samsung Galaxy Duos. I forgot my screen-lock PIN and had to do a hard reset. My photos, videos and other data are lost now. Can I recover data after factory reset? Tried a bunch of mobile apps but they weren't helpful.
My Lenovo phone got stolen. They must have hard reset somehow bypassing the lock screen. After I got my device back, I found out that the memory card had been taken out, obviously. I have no backup copy, most of my data was stored in the internal memory of the phone. How to recover data from stolen Android phone (photo and video)? Is it even real? I've been desperate.
I reset the settings on my Samsung Galaxy J5. Afterwards, it became like new. I'd like to ask how to get deleted music videos and music back on Android. All those apps I had in the device memory.
By accident I did wipe reset and deleted all the files on my phone. My phone is Alcatel One Touch Idol2 6037К. Internal storage. Non detachable battery. Please, tell me how to recover files after factory reset?
Could you please tell me if I can recover photos after hard reset on Samsung Grand 2 ? We took some photos and didn't save them; they just were in the Camera. Our kid forgot password to the phone and reset the settings pressing the buttons.

I have a Moto G4. I had tmobile on the phone to help with the issue of my phone constantly shutting down and rebooting.
They had me go and do a factory reset. I asked what about my photos in google photos. He said they should be fine. Well, not. Lost the pics and I had some very special recent pics of my dog that just passe away.
I called tmobile, they tried to recover, but couldn't. They suggested Diskdigger. Tried, but no success.
Can data be recovered after factory reset, any other suggestions?
Answer. The likelihood of photo recovery after a Factory reset depends on how persistent you are and how much time's passed since the reset on your Android device. Creating an image of the internal memory can be a good solution. To scan for deleted photos use any free soft, PhotoRec or Recuva for instance. Deep Scan option can come in really handy here.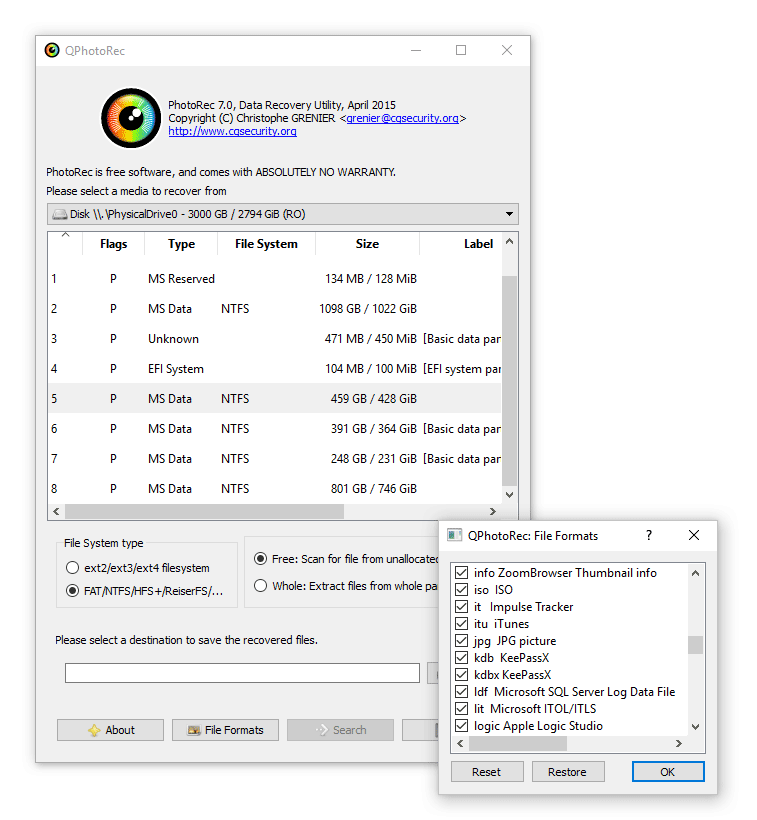 Recovery of contacts from Address Book
If you hadn't synchronized your contacts before the hard reset, this guide should be of help.
If the Sync was on (say, you were using Gmail service), go to your Google account and wait for your contacts to be synced.
Check if the memory card or device memory contains a VCF file.
How to recover apps after factory reset
After the hard reset I can't install Instagram and another application. What can I do to be able to install them?
Answer. Restoring applications after a hard reset is usually not a big problem.
Some Android apps require your phone to have a later version of the operating system. After a hard reset you downgrade your Android version to the factory one. That's why you basically have to update your firmware. It can be done via the Settings.
To reinstall all your applications you just need to sign in your Google account, and the latest versions of the apps will be downloaded and installed on your phone automatically.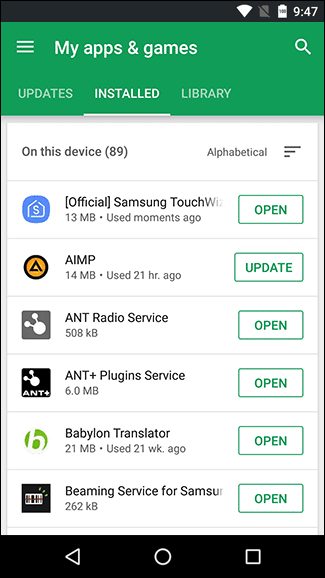 What to do if after a hard reset my phone doesn't work
I have HTC One V, and after the reset my phone won't work. The screen turns on, there appears the HTC logo and that's it. How can I resolve the issue?
I reset my phone settings to the factory ones. Now it shows Secure Fail: Recovery and a yellow triangle with a black exclamation mark inside, and nothing would happen. My phone Alcatel One Touch has been like this for quite a while, what can I do?
Answer.
Method 1. Carry out a factory reset once again, all data from the device memory has to be removed.
Since you don't have access to Android OS, hard reset can be accessed by you only using hardware buttons. Follow the steps:
Take out the battery and insert it back into the phone
Press and hold Volume button of your phone
Alongside, press and hold the Power button
That will direct you to the reset to factory settings mode.
Note. Methods of a hard reset vary depending on your Android device and should be described in detail in your user manual.
Method 2. If a second hard reset doesn't help, go for non-licensed, alternative firmware. You can search for it on xda developers forum.
After a hard reset access to the account is lost
I lost my phone. When I got it back, I could tell someone had tried to do a factory reset but couldn't because of Google Account. How can I access my phone now if I remember neither password nor login?
I unintentionally hard reset my phone settings which lead to me losing my Google account. I tried to restore it but only got a notification that I had not enough proof. What can I do?
Answer. The problem can be solved pretty easily. You need to go to this Google page and answer their questions. If you are the owner of the account and you possess information needed for recovery (for example, an alternative email or phone number), you'll be able to restore access and attach your account to your mobile device.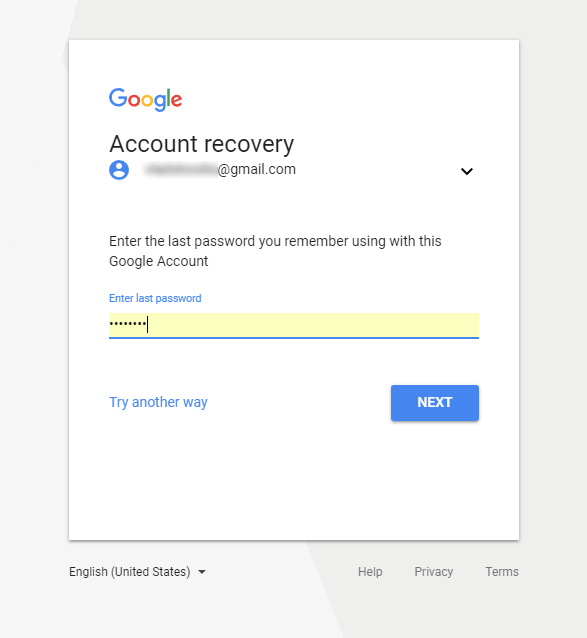 Recovering file name
I had a problem with my phone HTC One V: if I had an incoming call a notification would pop out that the Phone app had stopped working. I inquired on the forum and was recommended to factory reset my phone. After that the problem was solved but it turned out I had music in the internal memory of my phone. Is it possible to recover it or at least find out what songs I had there?
Answer. You won't be able to recover deleted audio files on Android after factory reset. However, you can get back names of the files if the file table still contains them. To do it, use the method of recovery from the device memory described above. The procedure is rather time-consuming and complicated.
Storage is full
My system on Lenovo a2010 (Android v4.0.3) did an automatic reset to factory settings. After that I can't start an app, it says that storage is full and I have to free up space. But the storage is empty. What can I do?
Answer. Although a hard reset removes user data, internal memory of the device doesn't get cleared unless you selected this option in the menu.
Try freeing up some space manually using a file manager Root Explorer or utility Storage Analyzer for Android.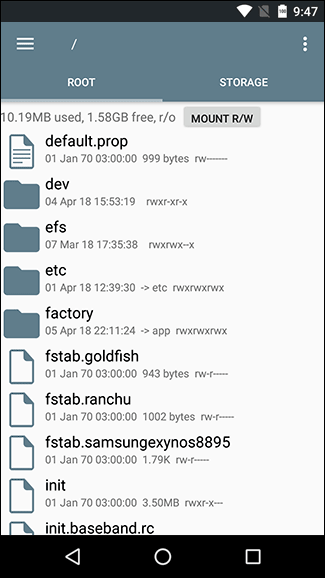 Internet won't work when setting up the phone
I forgot the password to unlock my Samsung Galaxy A3 2016. After a factory reset when I turn on my phone, scanning for available Wi-Fi networks is on but the button Next is not functional. What shall I do?
Recently I factory reset the settings on LG d724. All went well till I turned on my phone, selected the language and connected to the Internet which was followed by checking for available networks. It has been lasting for two days and I don't know what to do with it.
Answer.
Try setting up Internet connection using a different Wi-Fi network (the problem might be the router).
Enable USB debugging on your phone.
Download and install custom firmware for your device (a rather nonsecure method, recommended to use only by experienced users!).
After a hard reset notes were deleted on the phone
I factory reset my Android device (Lenovo a2010) but forgot copying my notes to another phone. What can be done in such a case? How to recover deleted notes from Android phone?
Answer. If you kept your text notes in a basic app from Google, they are unlikely to be recovered: a hard reset removes all the settings of apps.
However, if you had Samsung Cloud Sync enabled, you can easily retrieve your documents from Samsung Notes app by synchronizing it once again with your account.
How to recover data after a Factory reset: FAQ
1) I was setting up Encryption when the system failed. I reset my phone and lost my pictures. Before the reset I'd had loads of photos on the phone, my family, travelling and other things. I need those photos, I am dying to get them back 'cause I had my whole life in that smartphone.
2) I absolutely accidentally did factory reset on my Android, reverted all the settings to default state. All my photos are gone. Can I recover my photos after factory reset using some app?
Answer. After a Factory reset all the data in the internal memory, including photos from the Android Gallery, is wiped. There are solutions:
Look for your photos on the digital camera memory card and computer or in the online storage (if you made a backup copy of those).
To restore deleted data from internal memory download the DiskDigger for Android app; root is required.
There's also a more complicated way to recover lost files after a Factory reset; it involves creating an image of your phone's internal memory. This mounted image is set up like a regular drive letter in the Explorer. Using any recovery software (for example, Recuva), you can try and find the files you need.
---
I have Android 5.1 on Lenovo A2010. I wanted to upgrade it but tapped "Factory settings" by mistake and lost all my photos and videos. I downloaded a recovery app Tenorshare Data Recovery but can't open it on my phone. How can I recover deleted photos and videos?
Answer. Indeed, Tenorshare Data Recovery app can be set up only on computer. What's more, I wouldn't guarantee that you'll manage to recover data after a Factory reset using it. Instead, try retrieving your files from internal memory by creating a disk image or with the help of DiskDigger and rooting. Look into the answers above.
---
I did hard reset on LG D724 having synchronized things first but forgot to do it for the Notepad notes. My wife stored a lot of meaningful info there. How can I recover it?
Answer. The chances of recovering notes after reset are scarce; try EaseUS MobiSaver Free. We haven't checked yet but the developer claims that MobiSaver recovers notes in particular.
It's worth mentioning that a Hard reset wipes internal storage and by far not all software can work with it. Besides, you need to know the exact location of your text files in the Android System folder.
---
After a reset of my Prestigio NK3 the system says that SD card is not supported and asks to format it. I did reset with the removed SD card. I have a lot of valuable data on it; do you know if there's a solution?
Answer. The Hard reset is unlikely to have affected the data on your memory card. If you removed it while files were being written onto it from the phone, the SD card's file table could be damaged. Connect it to computer/laptop via card reader and check for reading errors using a basic Windows utility. If the errors get fixed, your phone will display memory card content. If not, either Recuva or DiskDigger, with the Dig Deep mode on, should find hidden files.
---
My wife did hard reset on Samsung Grand 2 Duo without making a backup copy first. We lost all the phone contacts and couldn't recover the data from Play Market apps; I had to start them all anew. Do you know how to recover mobile data after factory reset?
Answer. Whether you manage to retrieve user data from apps or not depends on the previous settings of each app. Thus if user data was stored on SD card, recovering is easy. Elsewise, after the Hard reset you'll have to scan internal memory trying to fish out every single file of every app (it is not too likely to work).
You can recover Contacts after a Factory reset by importing them from SIM card but obviously if you had made a backup copy earlier.
Check if Contacts had been synchronized with your Google Account and the Contacts service assigned to it.
---
Reset to factory state happened to my phone, how can I recover the data? I tried some Google Play apps but most of them require root. What is it and how can I get it?
Answer. Root access (or Superuser permissions) gives recovery apps full control over Android filesystem, including access to removing and overwriting files. Although basically recovery software needs root only in reading mode.
Even if you find an app which doesn't require root access, your chances to recover files after a Factory reset are not too good. Install KingoRoot app (or another software) for root and combine it with the DiskDigger for Android, it should help.
---
[Your recent screens appear here]
After hard reset factory and wipe cache, the only thing i see on my screen is the time at the top left and "Your recent screens appear here". I am using HOTWAV Android phone. pardon me I don't know the version of the phone.
---
[lost file recovery]
I passworded my itel 1702 tablet phone few days ago and somehow forgot the password. After several attempts, I gave it to someone who volunteered to help out as I was looking for other options other than factory reset or hard reset as I had no backup for my files. unfortunately, the individual mistakenly did hard reset cos he said everything he saw was written in Chinese and didn't know he had done hard reset. I have so many important files I need to restore data after factory reset and it's making me go crazy. please, is there anything I can do that can be of help?
---
[My HTC Ones data has been factory reset twice]
Last year in August I accidentally factory reset my phone and lost all data.
I tried to fix it over a few days, and accidentally ended up factory resetting it again. From then on I tried to get data back by apps like Diskdigger, but it only recovers files that existed after August 2017. Can I recover deleted files on Android after factory reset? Can phone repair stores help?
It has been long and I would really appreciate if you gave me a way to get them back.
---
[factory reset data recovery]
Hello, After I did a factory data reset on my new phone, and tried setting it up again, mobile data wasn't recognized immediately like it was when I first set it up newly a day ago. And didn't connect to mobile data at all eventually, even though I had data subscription. I was able to set up with Wi-Fi though and I was able to use my mobile data after set up was complete though. I'd like to know why my mobile data wasn't recognized the way it was at first. Thanks.
---
[Lost recovery mode]
I had problems with my phone Qnet Neo N2. It was stuck at the Qnet Logo and was resolved by resetting the phone. And on the 2nd time around, it was stuck again at the Qnet logo. When I tried to reset the phone. But recovery was lost. It will not show up after pressing power + vol down or any combination. When I connect the charger the progress bar will not show up it was just stuck at Qnet logo. Please help to fix. Cheers!
---
[After hard reset I can't able to use my USB with my mobile and can't access my mobile storage with my laptop]
After hard reset I can't able to use my USB with my mobile and can't access my mobile in to laptop while connect with USB cable it's only charging other than that I can't able to access any of my storage. Before both USB and storage access with laptop worked properly. These issues are started after I did hard reset. kindly help I gone through many websites and YouTube channels but nothing happen to resolve my issue
---
[Lost photos during reset]
Hi, i'm using Lenovo K8 note. 3 months ago i got some network issue on my phone and i went to service centre and they said phone needs to be reset and for that they said i need to backup all of my folders. I did the same and it took me almost 5 hrs to backup every folder on my gmail. After resetting the phone what amazed me that i lost almost 3000 photos and i'm not seeing them anywhere. Can anybody help me to recover photos after factory reset.
---
[Files recovering after factory reset]
2 months ago my Samsung Note 4 was giving me problems. I had to factory set it. Unfortunately I didn't backup my stuff and everything was saved in phone device. Everything was deleted after factory settings. How can I restore data after factory reset on Android without using computer? Pictures images videos music and notes Please help me I'm stressed.
---
Hi, I did a factory reset 3 days ago on my Android because I forgot the passcode. However, all of my notes, photos, and files are deleted, so I tried recovering everything. Unfortunately, after trying a bunch of Android Data Recovery Programs, I couldn't find my deleted files. When I tried to root my Android, even with the suggested apps, I was unable to root my phone.
What should I do to recover photos after factory reset? I'm mostly concerned with my photos, because I had over 3 years of memorable photos from trips and from school dances.
---
How to recover deleted Quarry App with Old data Since my phone was reset due to screen password issues…I lost Quarry App and ROX I earned in it.I have already installed Quarry App but lost old data from the app a d ROX I earned by performing different tasks Pls help me to recover my old Quarry data.I don't have backup code of Quarry App.
---
[Can I recover after re-installing everything]
My google account was hacked and the person threaten to reset my phone so I lose everything if I don't pay an amount. Then he did but after he did I reinstalled all my apps thinking I was gonna recovery data because I didn't back it up. After going through the internet am starting to get scared, because it's as if I've lost them for good. Please is there any hope for me? I need help over 1000 pictures, videos that I can never go back into time for those moments.
---
If I had factory reset my phone, will I still be able to get the data that got erased? And how far back can I go with recovering the lost data?
Also, if I sell my phone to someone after cleaning the phone, will they be able to recover it? Or does it need a particular email ID or something? This is a security concern I have.
---
[Query about recovering data]
Is there any way to recover data from deleted app even after resetting the mobile?
I installed notebook app. there was need to reset mb.i want to know .can I get back my data that was in app. i logged in that app from my Google account.
---
[Android data recovery after rest, without google account]
I have a friend who has locked herself out of three android devices, with different google accounts, and I've accidentally reset the devices to factory settings. I know that wasn't smart now… But we need to get the data from the devices back for a court case that she has. Can you help to recover data from factory reset?
Both ""unable to send"" and ""Your message has been sent"" both appear on the screen after this one. SO i don't know if you're getting this message, or if you've gotten many of them.
Sorry if you've gotten many of the same message.
---
[Samsung j7 prime]
I hard factory data reset my phone and it completely wiped everything out of it no programs no reboot know anything how can I get my programs back it will go to the boot menu but that's all it'll do
---
[android factory reset recovery]
how to make safe of ur deleted data so that it may not be recovered by any data recovery software.
before Selling cell we usually reset it by factory data reset.but the deleted data is easily recovered by recovery softwares.whats best way to secure deleted data so that this data not b recovered by any data recovery software
---
Today my young son did a factory reset to my old phone, that had a lot of old family pictures and memories, I didn't do anything on the phone after that, I immediately went online searching for a way to recover them.
what can I do to restore data after factory reset? the pictures and videos are really valuable to us, especially the photos and videos of my 1-year-old growing !!!
I would really appreciate the help.