It is convenient to store pictures on phone. But with time it becomes harder and harder to clean up. Moreover, it isn't very clear where the images are stored. Worst of all, whole photo albums might disappear. That's why it is important to know where the media files are kept.
In this article we will mention of:
Where are pictures stored on Android
Photos taken on Camera (standard Android app) are stored on either a memory card or phone memory depending on the settings.
The location of photos is always the same - it's DCIM/Camera folder. The full path looks like this: 
/storage/emmc/DCIM - if the images are on phone memory
/storage/sdcard0/DCIM - if they are on memory card
How do you get to these folders fast? You need to install a file manager like ES Explorer or Total Commander since the built-in tools of mobile OS are not very convenient and have limits in operations on files and folders. 
DCIM meaning
DCIM stands for Digital Camera Images. This name is a kind of standard for for digital cameras.
iOS and Android devices support DCF (Design Rule for Camera File System) specification, within the framework of which the name DCIM is accepted. So desktop and mobile apps can easily open this folder. 
Where screenshots are saved on Android phone
Screenshots taken in usual way (by pressing hardware-buttons) are saved in Pictures/Screenshot (or DCIM/Screenshot) folder. If you install a third party app on Android OS, you need to check screenshot location in the Settings.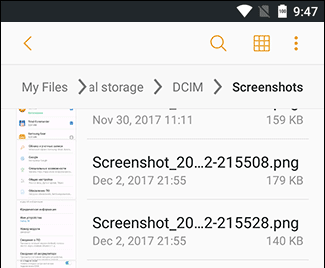 Why we need thumbnails folder
In this folder, according to its name, you can find thumbnails - smaller versions of pictures, downloaded images (for example, contact photos from Whatsapp or Skype). Thumbnails help a smartphone to open an image from Gallery in a faster way.
Where thumbnails are stored
Thumbnail files are stored in DCIM folder:
/storage/emmc/DCIM/.thumbnails (if only phone memory is used)
/storage/sdcard0/DCIM/.thumbnails (if there is an sd card in the phone)
How to delete thumbnails on Android phone?
It often happens that thumbnail files "eat up" too much space on phone, up to a few gigabytes. So it is useful and sometimes even necessary to clean the thumbnails folder. In this case you lose nothing, necessary files will be created again when need.
It can be done in two ways.
Way 1 (manually):
1. Install a file manager on Android (for example, Solid Explorer Classic)
2. Enable viewing hidden files in your phone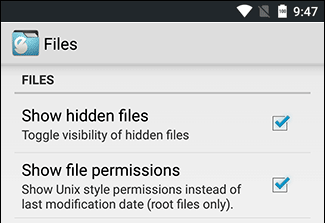 3. Go to thumbnails folder
4. Delete the android dcim thumbnails content by selecting all files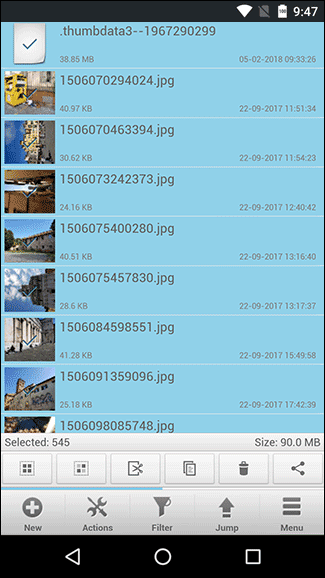 Way 2 (automatically):
1. Install CCleaner app on Android
2. Tap the 'Analyze' button
3. Go to the 'Other Caches' section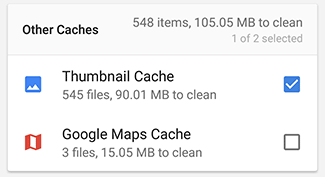 4. In the results tap the checkbox 'Thumbnail Cache' and press 'Clean'
Dcim folder is empty  – what to do?
This problem occurs when you connect your phone to a PC through USB cable. The dcim folder is empty while the pictures can still be displayed through Gallery
You need to check both locations - on memory card and on android-device memory (perhaps, you need to drag files from one DCIM folder to the other one).
Then delete cache from External Storage and Media Storage app.
How to clear it:
1. Settings -> Apps -> Tap three dots on top right
2. Show system apps -> Go to 'External Storage' and 'Media storage'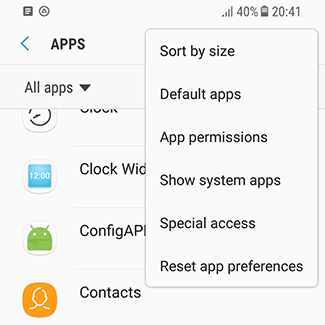 3. Tap 'Clear data' and 'Clear cache' buttons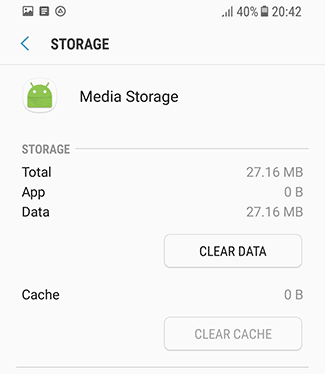 4. Reboot the mobile phone